Ardmore is an enchanting city that is nestled in the heart of Oklahoma. This charming city has been frequented by tourists because of its rich history, cultural heritage, breathtaking natural beauty, and vivacious community spirit. If you are an ardent traveler seeking an unforgettable tour experience then let Ardmore cast its magic on you. There are a number of hidden gems where you'll enjoy a completely different taste and flavor of your tour- defined by rolling hills, mouthwatering delicacies, and Native American Heritage.
Dwell in the Natural Beauty of Tucker Tower Nature Center
Tucker Tower Nature Center is a treat to the eyes of nature lovers and wanderers. The magnificent structure boasts of its natural history and captivating natural beauty. Enjoy the panoramic view of the city from the top of the tower from where you will get to see the lush green and the sparkling waters of Lake Murray. This tower is an iconic historical landmark that was built during the Great Depression in the 1930s. Although it was primarily built as a summer refuge for the Tucker Family, over the years it transformed into a nature center known for its idyllic location and riveting experience. The tower also offers a number of nature trails which makes for an excellent opportunity to hike and explore the diverse flora and fauna of this region.
Also read: Things to Do in Ada OK
Discover the Historical Treasures at The Greater Southwest Historical Museum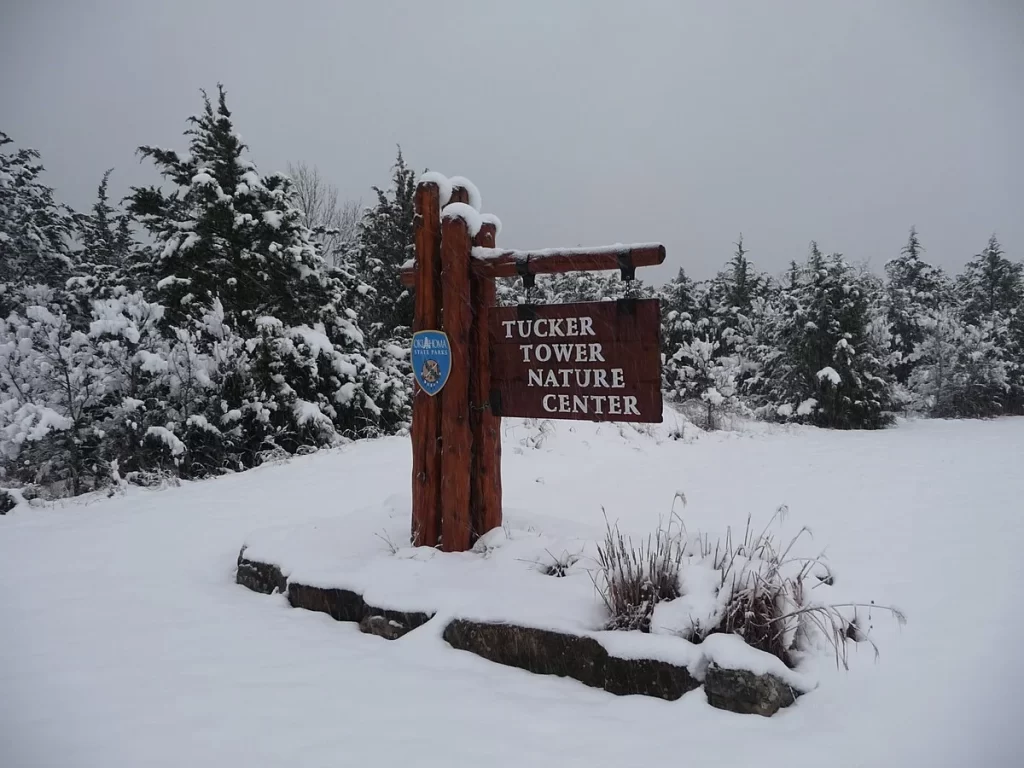 If you are a history enthusiast then you must visit The Greater Southwest Historical Museum- a hidden gem that is symbolic of the rich heritage and culture of Ardmore. The museum showcases an impressive range of exhibits that can provide an exhaustive overview of the history of this region. The museum pays tribute to the Native American Tribes through its intricate displays where the visitors will be offered a peek into their traditions, customs, and beliefs. The museum, through its exhibits, also brings to life, the era of westward expansions. There is a recreation of a settler's cabin where you will be able to gain insight into the challenges in the lives of the early settlers. The museum also hosts special exhibitions and events from time to time, where natural treasures are showcased with the aim to educate people of all ages.
Also read: Things to Do in Sallisaw OK
Take a Stroll at the Ardmore Regional Park
Ardmore Regional Park is a hidden gem for nature lovers and outdoor enthusiasts alike. If you want to escape the hustle of the busy city life then this place will be perfect to spend some quality time amidst the lush green. That is not just it. This place has a variety of recreational offerings which you will be able to enjoy with your friends and family. You can go fishing in the lakes of the park or play tennis on the tennis court. There are soccer fields and baseball diamonds housed at the court so if you are a sports lover, come prepared for a match. The park is pet-friendly so don't forget to take your furry friend along if you are going for a casual stroll.
Also read: Things To Do In Thackerville OK
Explore the Oasis of Nature- Lake Murray State Park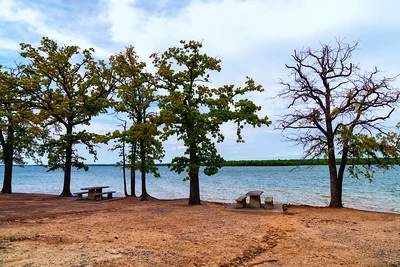 Spanning over 12,500 acres, Lake Murray has endless options available for outdoor enthusiasts and families to spend quality time with. Lake Murray State Park is the largest state park in Oklahoma. It is nestled in such a beautiful picturesque setting that you'd want to spend hours by the tranquil water of Lake Murray, amidst the hills and forests. The park offers an extensive trail where you will be able to observe the flora and fauna if you go biking or hiking. The park also has multiple camping options available so don't miss your chance to spend a night under the starry sky. Apart from this, there is a wide range of activities available which is bound to cater to multiple interest and expertise levels.
Also read: Things to Do in Chickasha OK
Visit Ardmore Convention Center
If you are planning on a get-together or any kind of big event then Ardmore Convention Center will be the ideal destination for you. With its remarkable architecture and the warm hospitality of the staff, the venue has become the first preference of the locals who want to arrange conferences, meetups, parties, or any other kind of event. From intimate meetups to big weddings, the center can host it all. With a spacious ballroom and flexible seating arrangements, you will be able to ensure that there is no space crunch in the gala event. The center is connected by major highways and airports; therefore, it is easily accessible for the locals as well as visitors. The staff of this center are extremely professional and will be able to help you with your particular needs and hassles if any so that you have a memorable experience.
Also read: THINGS TO DO IN POTEAU OK
Shop for Ageless Charms at Ardmore Emporium Antiques
If timeless antique and vintage products mesmerize you then you must visit the treasure trove of antiques in Ardmore- Ardmore Emporium Antiques. Every product in this store will remind you of the legacy of the bygone era. From furniture to vintage clothing, there is a wide array of products that will surely catch your eye. Being situated in a historic building the very store will transport you back in time where there is a story associated with every piece of furniture and other products. With its wide range of items which are both stylish and fashionable, this place will surely win a place in your heart. The staff at the emporium are immensely knowledgeable about all the products that they sell so make sure that you listen to a bit of a back story before you make your purchase.
Also read: Things to Do in Oklahoma
Start Your Morning with an Adrenaline Rush at Urban Air Adventure Park
Nestled in the heart of the city, this amusement park will give a kick to your adventure-seeker soul. Soar high in the air by jumping and flipping on the trampolines or challenge yourself on the trail of rope- you will feel your inner child coming alive in this place. Book a whole day to explore the ultimate thrills that this amusement park has to offer. Unleash your inner Spiderman by climbing walls or give your adrenaline a kick by booking a thrilling ride on the Sky Rider Coaster. If you are planning to visit with your family then there are virtual reality shows that you can enjoy through the breakthrough VR technology.
Also read: Things to Do in Hochatown Oklahoma
Visit Eliza Cruce Hall Doll Museum to Witness Brilliant Artistry and Craftmanship
If you are visiting the city with your family including a toddler or if you are a history connoisseur then a visit to this doll museum should be on your list. This astounding museum exhibits an extensive collection of dolls belonging to different periods of history where you will be able to take an enthralling journey through time. Through the representation of these dolls, the museum aims to educate visitors about different cultures and regions- providing a peek into the history of that time. Through the informative panels and descriptions of the exhibits, you will be able to gain insight into particular time periods- their trends and practices.
Also read: THINGS TO DO IN IDABEL OKLAHOMA
Relive the Movie-going Experience by Visiting AMC Classic Ardmore 8
Revive the nostalgia of visiting the theatres, go back in time to the golden age of movies where the smell of popcorn will allure you and the dim lights would ignite a sense of anticipatory excitement. If you are a movie buff then AMC Classic Ardmore 8 theatre will provide you with an unforgettable experience. The theatre is spacious and offers comfortable seating arrangements where you won't find yourself uncomfortable due to lack of legroom. With its high-quality sound system and well-maintained high-definition screen, the theatre will provide you with an enjoyable experience. The ticket prices in this theatre are very affordable making it accessible to a wide range of audiences. If you are in Ardmore, don't miss this golden opportunity to re-experience the magic of watching a movie on the big screen.
Also read: Things To Do In Moore OK
Participate in a Motorsport Race at Ardmore Dragway
Explore the enrapturing world of Ardmore Dragway- an iconic racing paradise for motorsport enthusiasts. The motorsport racing facility had been founded in 1958 and its rich legacy spans over six decades. From humble beginnings, the venue is now one of the most popular spots for motorsport racing, where racers from different parts of the country gather to experience the thrill. A number of racing events are hosted here throughout the year which are curated in accordance to various skill levels. Whether you are an amateur or a pro-racer, participate in the events to grant yourself an unforgettable experience. You'll be able to feel the pulse and the energy even if you are watching the race as a spectator.
Also read: THINGS TO DO IN PAWHUSKA OK
Enjoy a Titillating Journey at Brown's 3b Ranch and Hay Maze
If your heart is yearning for a break from the mechanical city life, then head over to the world of thrill and natural beauty at Brown's 3B Ranch and Hay Maze. Visit solo or plan a trip with your family- you are sure to have a memorable experience here. The maze is made from scratch using hay bales and comes with a lot of twists and turns along the way. It will be both challenging and fun to embark on this journey and navigate your way to find the end. What is even more special is that there is a bunch of fun farm activities and you will even be able to have a personal encounter with the animals. If you are an animal lover, this place would be no less than heaven for you.
Also read: Things To Do In Tahlequah OK
Go RV Camping at Cool Breeze RV Cinema and Resort
Plan your perfect retreat by enjoying the open-air movie screening at Cool Breeze RV Cinema and Resort- a perfect blend of outdoor recreation and movies under the sky. Relax and connect with nature as you watch the movie on the big screen in this beautiful picturesque setting. With a well-maintained and spacious camping ground, Cool Breeze RV Cinema and Resort ensure that all of its guests have an enjoyable and unique experience. The rooms in the resort are filled with modern amenities and the staff are available at all hours in case you need anything. While making this place your home for a few days, make sure to explore the surroundings. Go hiking, biking, or fishing, and re-discover the enchanting beauty of nature in this paradise.
Also read: Things To Do In Durant OK
Rediscover Your Inner Thrill at Southern Oklahoma Speedway
If cars, speed, bikes, and a sense of community excite you then get ready to experience a unique combination of all these at Southern Oklahoma Speedway. Southern Oklahoma Speedway has been able to maintain its legacy of excellence in racing to date. The speedway has been able to earn itself a repute to be one of the premium speedways in the country. This dirt track has given birth to a lot of legends in racing. The atmosphere of this track is electrifying, whether you're a racer or a spectator, you will be able to feel the pulsating energy. The track also fosters the feeling of community and camaraderie as the racing enthusiasts gather in a single place and cheer for their favorite racer.
Also read: THINGS TO DO IN MIAMI OK
Enjoy Fun Outdoor Activities at the Clubhouse
Immerse yourself in the world of entertainment by visiting The Clubhouse. Whether you are a music lover or a sports buff- The Clubhouse will have you covered. The social hub offers endless options for recreation and enjoyment. The high-quality sound system and the light settings make it a perfect place for hosting parties and events. Loosen yourself up on the dance floor and groove to the beat of the music. Live performances are hosted on the stage throughout the year, so if you're a music lover get ready for some local taste of music. The amusement area has fun arcade games, climbing, and aerial areas which you will be able to enjoy if you are around with your children. The place also has a cafeteria area where you can munch on your favorite meal while enjoying the vibe of the place. All in all, this place has become a hot favorite of the visitors as well as the locals.
Also read: Things To Do In Owasso OK
Conclusion
History, hospitality, nature's magic, and entertainment have been seamlessly mingled with one another in the city of Ardmore. Come alone or bring your family along because this city would ensure that you are returning with a bag full of warm memories. Explore the hidden gems of the city, enjoy outdoor activities in the nature parks, and indulge yourself in a warm local meal- get a taste of everything that this charming city has to offer.