If you are a fan of offbeat destinations and are planning to go to a unique place for your next trip then Sallisaw, Oklahoma will be the perfect place for you. Nestled in the heart of Sequoyah County, Sallisaw is packed with some amazing destinations and tourist attractions which appeal to visitors of all ages and tastes. Whether you are a history buff or are looking for some outdoor adventurous activities, Sallisaw will not disappoint you. In this blog, we are going to take a look at the ways in which you can make the best out of your trip to Sallisaw
Also read: Things To Do In Thackerville OK
Explore the Legacy of the Cherokee at Sequoyah Cabin Museum
The Sequoyah Cabin Museum in Sallisaw Oklahoma beautifully encapsulates the cultural heritage of the Cherokee people. The Museum works as a beautiful memoir of Sequoyah, the person who invented the Cherokee alphabet back in the 19th Century. Although he was a silversmith by profession, Sequoyah is remembered to date for his revolutionary contribution to the Cherokee syllabary. The cabin in which Sequoyah lived and worked while inventing the syllabary has been replicated and it now serves as the museum. Out of all the exhibits, what catches the visitors' attention is the recreated printing press that had been used to publish the first newspaper in the Cherokee language– The Cherokee Phoenix. The museum also houses a gift shop from which you can purchase tokens that will remind you of the Cherokee people in general and Sequoyah in particular.
Also read: Things to Do in Chickasha OK
Go Skating in The Rink
The Rink in Sallisaw is a hidden gem that is frequented by a lot of tourists and locals. This place has been owned and operated by a local family for more than 30 years. The Rink offers a spacious surface for smooth skating which is perfect for skating enthusiasts. The place has a welcoming atmosphere and has been known for providing a secure and delightful skating experience. If you are a beginner, the staff will happily provide you with tips and advice which will come in handy while you are skating. The Rink hosts a wide number of public skating sessions as well as private parties and events. They keep their prices reasonable so that a large chunk of people can afford their packages. You can also customize your package in accordance with your requirement.
Also read: THINGS TO DO IN POTEAU OK
Go for a Gaming and Entertainment Session at Cherokee Casino
Cherokee Casino, located in the heart of the Ozark mountains, has been known for the variety of gaming and other entertainment options that it has for its visitors. Whether you are there for a gaming session or a delightful dining experience, this place surely has a lot of options for you to try out. The Casino has more than 250 electronic gaming machines that will surely keep you hooked and provide you with an exhilarating gaming experience. Furthermore, this place hosts live entertainment shows throughout the year. If you are a fan of neither, then you can go for a sumptuous meal at the diners and cafes in the Cherokee Casino.
Also read: Things to Do in Oklahoma
Give your Sweet Tooth a Delightful Taste at Braum's Ice Cream and Dairy Store
Every meal must end with a dessert. If you talk about desserts then there is no better option than Braum's Ice Cream and Dairy Store. This family-owned chain of stores has been running for over five decades and has been known for its unique flavors of ice creams and concoctions of flavors. They use all fresh ingredients from their farm for preparing the ice-creams. The place is ideal to chill with friends and family on a random sultry evening. Apart from ice-creams, the store also offers a variety of dairy products like milk and cheese. The taste and flavor of the ice-creams in this store are unparalleled and will surely win your heart.
Also read: Things to Do in Hochatown Oklahoma
Soar High in the Air at Adventure Skydive Centre LLC
If you want to experience the thrill of having a birds-eye view of the town then head over to Adventure Skydive Center LLC. Whether you are a beginner or a pro-level skydiver you will surely have an exhilarating experience. The center also offers spectacular views of the neighborhood areas. The center has recruited experienced skydivers as its staff to make sure that every guest has an unforgettable experience in the sky. If you are a beginner, then you can try their tandem skydiving where you will be made to jump from a plane saddled to an experienced skydiver. The center also provides accelerated freefall training if you want to experience solo skydiving.
Also read: THINGS TO DO IN IDABEL OKLAHOMA
Feed your Adventurous Soul at Nautical Adventures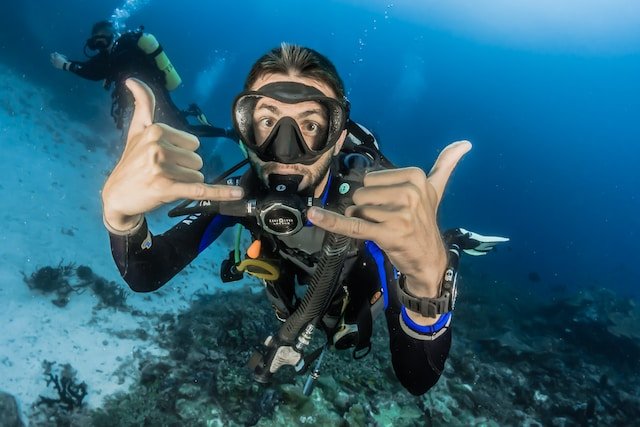 Nautical Adventures in Sallisaw offers some of the best water-based activities in the city. From riverboat tours to fishing and kayaking, there are plenty of options for people of all ages to take part in outdoor water-based activities. The Arkansas River which runs through the town acts as an excellent source for water-based activities. One of the popular attractions of this place is the kayaking and canoeing experience that they provide. If you want to enjoy the beauty of the river, then you can even go on a riverboat tour from which you will be able to gain knowledge about the city, its tourist attractions, history, and culture.
Also read: Things To Do In Moore OK
For Tasting Delectable Barbeque Head Over to Smokin' Goat Roadhouse
Who doesn't love tender, juicy, slow-cooked meat? If you are a barbeque lover, you are in for a great feast in Sallisaw. As soon as you step inside the diner, you'll be greeted with the divine smell of barbeques. The diner features all kinds of meats- from pork to chicken, you name it and you will have it. There are also a wide variety of side dishes available on their menu. The Smokin' Goat Roadhouse is best known for its signature dish which is the smoked goat. If you are in for a treat to your tastebuds then you should definitely visit this place.
Also read: THINGS TO DO IN PAWHUSKA OK
Dwell in the Magnificent Beauty of Robert S Kerr Reservoir
If you want to spend some relaxing time in the lap of nature then Robert S Kerr Reservoir should be on your must-visit list. This reservoir, named after a former governor of Oklahoma, stretches over 250 miles of shoreline and offers a picturesque view of the town. You can enjoy a lot of activities in this place. From hiking to fishing and boating, there are a number of ways in which you will be able to make the best of your time here. The reservoir also has some picnic spots and playgrounds where the visitors will be able to soak in the beauty of nature.
Also read: Things To Do In Tahlequah OK
Organize a Picnic at Brushy Lake Park
The Brushy Lake Park in Sallisaw has been marked as the visitor's favorite because of the wide range of activities that it provides. The park was established in 1962 as a part of a flood control project but after the construction of the lake in 1964, it has become a famous spot for tourists who come in for recreational activities like hiking, boating, and picnic. The park has several miles of charming hiking trails which offer spectacular views of the surrounding forest areas and the lake. The park also has beautiful picnic spots which are laid with grills and tables which makes it great for a picnic with family and friends.
Also read: Things To Do In Durant OK
Go Camping at Fort Smith West KOA
To escape the hustle and noise of city life, plan an escape to Fort Smith West, KOA. The picturesque location of this campground will definitely serve as a detox from the hustle of city life. Whether you want to spend some quiet time observing the lush green in the countryside or you want to go for some outdoor activities, this place will surely please your heart and soul. The well-maintained and clean grounds boast of the hard work put in by the staff to ensure that the place is tip-top and in its best condition for the visitors. These staffs are also very friendly and hospitable and would do their best to ensure that your visit is thoroughly enjoyed by you. There is also a wide array of campsites available on the ground which you can book in accordance with your budget. Overall, this is a great place to find some moments of relaxation from the busy city life.
Also read: THINGS TO DO IN MIAMI OK
Sallisaw has often been referred to as a hidden gem in Oklahoma. This charming town offers a wide range of activities which can be enjoyed by people of all ages. The town boasts of its rich history and natural beauty and the people are warm and welcoming and would do everything to ensure that you enjoy your stay here. In this blog, we have tried to incorporate some of the top attractions of this town, make sure to save this blog for later to make the most of your trip to Sallisaw.