Have you ever wondered what cowboy hats, tornadoes, and the very popular Route 66 have in common? Well, surprise! They all have something in common—they're all part of the incredible state of Oklahoma! From its rich Native American heritage to its iconic landmarks, and the lively modern culture, Oklahoma is a lucky find with a captivating charm that often goes unnoticed. But let me tell you, this Southern state has so much to offer! Whether you're yearning for breathtaking mountain beauty, serene lakes, picturesque parks, or the warmest hospitality from the friendly locals, Oklahoma welcomes you with its magical vibe. So, let's dive in and discover what is Oklahoma known for and the wonders that make this state truly special!
What Food is Oklahoma Known For?
1. Chicken Fried Steak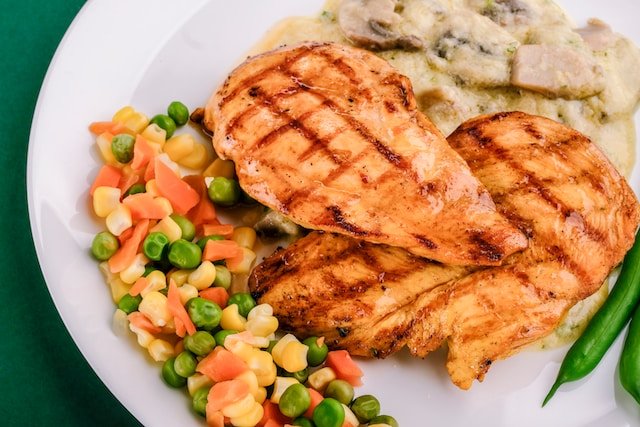 Chicken fried steak is a cherished traditional Southern dish that holds a special place in the hearts and palates of Oklahomans. Its timeless taste and appeal continues to be savored with passion even to this day.
Also read: BEST RESTAURANTS AND BARS IN ALTUS OK
It has become a go-to meal for generations and has even earned its rightful spot as the main course in Oklahoma's state meal. However,don't go by its name, as chicken fried steak is not actually made from chicken. Rather it consists of a thin, tenderized steak that is dipped in an egg wash, coated in cornmeal flour, and then fried to perfection in a sizzling skillet of oil. The result is a delectable culinary delight with a crispy outer layer and a juicy, flavorful inside.
It's a classic and comforting dish that Oklahomans can't get enough of!
2. Fried-Onion Burger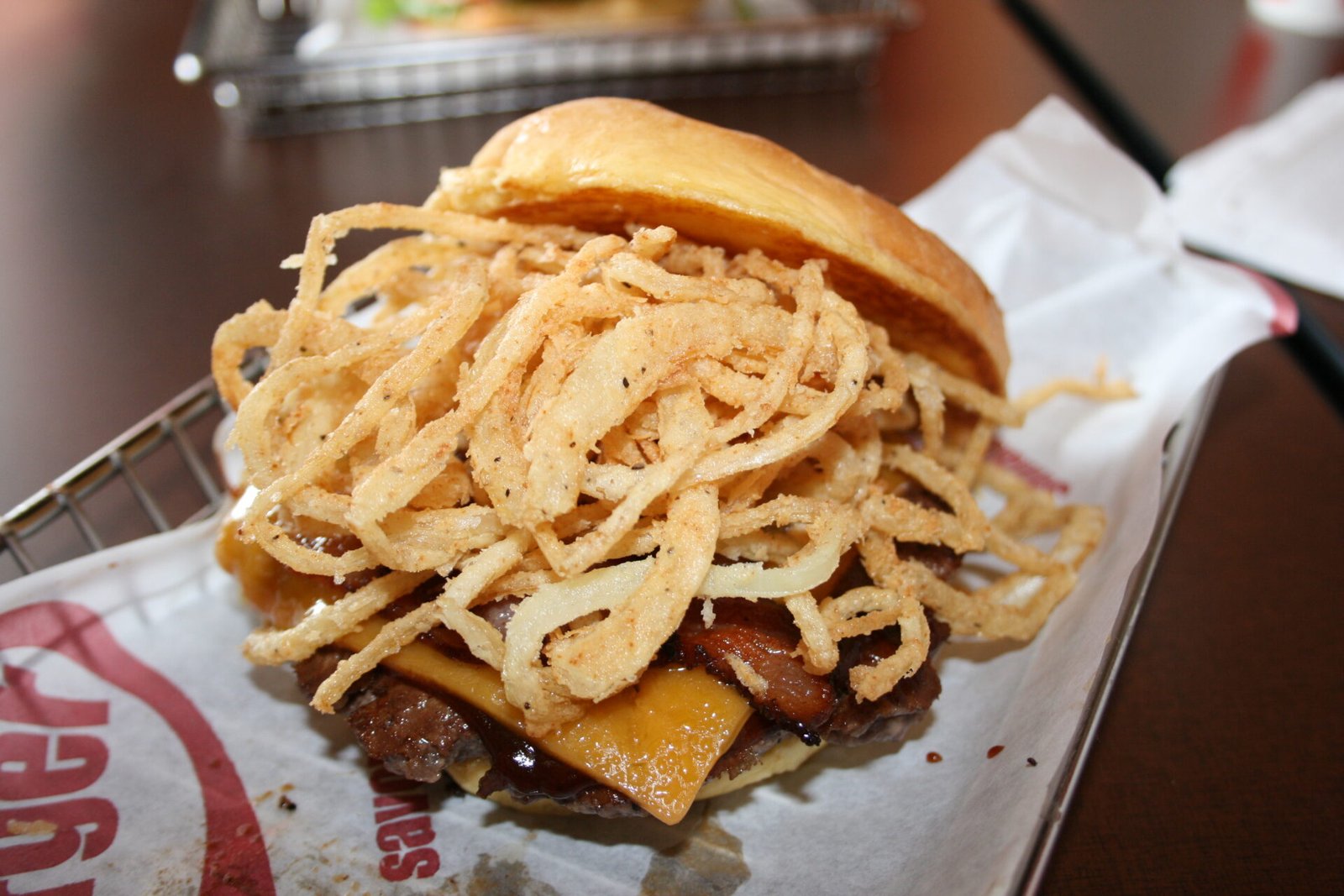 The fried onion burger has a fascinating origin story rooted in the 1920s during the difficult times of the Great Depression. Back then, when onions were affordable but meat was costly, a clever innovation emerged in El Reno. People began smashing onions into the meat patties, creating what would soon become a local culinary treasure—the fried onion burger.
Also read: Best Things to Do in McAlester Ok
Through the years, this unique creation became a sought-after staple of El Reno's food culture. To celebrate it, the town hosts the annual El Reno Fried Onion Burger Day Festival. It is a lively event with live music, thrilling eating contests, and, of course, an abundance of mouthwatering patties. The festival's highlight is the world's largest fried onion burger—a perfectly cooked patty topped with sweet, cheese-covered onions, tangy pickles, and a delicious blend of mayo and mustard. It's the ultimate smashed beef and onion patty, a true delight that captures the essence of El Reno's culinary heritage.
3. Oklahoma Barbecue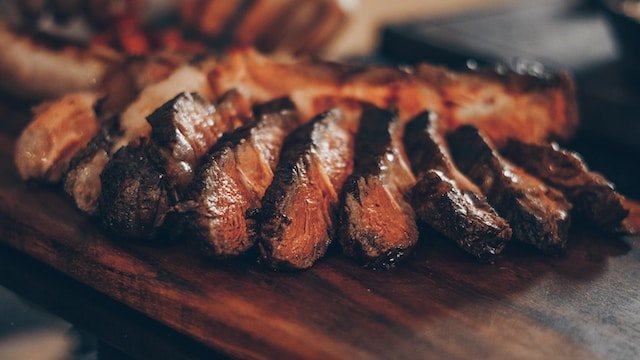 The best barbeque, hands down, comes from the state of Oklahoma.
Oklahoma barbecue, known for its mouthwatering flavors and unique cooking style is highly sought-after among food lovers. Utilizing low heat and wood smoke, Oklahoma style involves slow cooking of meat,thereby profoundly infusing them with that signature smoky flavor.
What truly makes this barbecue style stand out is the incredible range of sauces and rubs it offers. With tangy vinegar-based sauces to sweet and spicy rubs, each option brings a distinct twist to the meat, ensuring every bite is a delightful surprise for your taste buds.
And if you find it hard to make a decision yourself, fear not! You can simply request for a sampler and you'll be pleased to know that most Oklahoma barbecue joints happily offer this option.
Thus, offering you a way to indulge in a bit of everything and satisfy your cravings to the fullest.
4. Tamale Pie
Tamale Pie holds a special place in the hearts of Oklahomans as a timeless favorite. It brings the best of Mexican flavors with a special local twist. This mouthwatering comfort food begins with a tantalizing base comprising tomato sauce, corn, beans, black olives, and an enticing mix of aromatic spices, creating a delightful burst of flavors.
Building upon this flavorful foundation, a layer of seasoned ground beef or pork comes together with chili peppers and tomatoes. To perfect the texture, a layer of cornbread or tamale dough is added, thus creating a delightful interplay of flavors and consistency.
Also read: Best Things to Do in Tulsa Ok
But wait, there's more! To complete this divine dish, it is generously crowned with a layer of melted cheese. Then at last, the pie is baked in the oven until the cheese melts and turns golden-brown, creating a mouthwatering crust that adds the perfect finishing touch.
5. Fried Okra
At any Southern festivity or gathering, one dish reigns supreme – fried okra. This timeless classic is both simple and irresistibly mouthwatering. Fresh okra is the star ingredient which is sliced into bite-sized pieces and coated in a seasoned cornmeal batter. Post this, it undergoes shallow-frying until achieving a delightful golden brown hue. The crispy exterior perfectly complements the juicy, tender interior, creating an addictive snack that will undoubtedly leave you craving for more. Additionally, it pairs wonderfully with other beloved classics like Fried Chicken or Catfish, providing a satisfying crunch and an explosion of flavor to hearty meals.
Also read: Best Things to Do in Edmond OK
But fried okra isn't just about indulgence; it also brings valuable health benefits to the table. With its low calorie count, high fiber content, antioxidants, and energy-boosting iron, it turns into a wholesome supplement to any meal. So, whether relished as a delightful snack or a side dish, fried okra never fails to bring joy and nourishment to any occasion.
Famous People From Oklahoma
1. Brad Pitt
Brad Pitt is a renowned American actor admired for his handsome looks and unique portrayals of characters. He holds an eminent status in the global entertainment industry.
Born in Shawnee, Oklahoma, in 1963, Brad Pitt has a deep-rooted connection to the state of OK.
At the outset of his career, Pitt was cast in minor roles in Hollywood productions. Nevertheless, his tenacity and talent eventually propelled him to become a highly sought-after actor.
Over the course of his illustrious journey, Brad Pitt has delivered exceptional performances, with notable hits like 'Fight Club' and 'Ocean's Eleven'. Beyond his acting prowess, Pitt has also embraced the role of a producer, establishing his very own production company, Plan B Entertainment.
With his magnetic charm, remarkable skills, and success as both an actor and a producer, Brad Pitt remains a prominent and respected figure in the entertainment industry. His inspiring trajectory from humble beginnings in Oklahoma to international stardom continues to motivate aspiring artists worldwide.
2. Bill Goldberg
If you're a fan of WWE, then you surely must know this iconic legend. William Scott Goldberg, known by his ring name Goldberg, is Oklahoma's most celebrated athlete. Hailing from the state, he has excelled in various fields, with his professional wrestling career in WWE and WCW standing as a shining example of his achievements.
Goldberg has been a popular figure in the world of professional wrestling, capturing the hearts of fans worldwide. His creation of the iconic spear finishing move further solidified his place in wrestling history, also influencing the sport for years to come.
Beyond the wrestling ring, Goldberg has also explored the world of acting, showcasing his versatility as a performer. With his remarkable talent and contributions to sports and entertainment, he has earned widespread admiration as a revered personality from Oklahoma.
Also read: Best Things to Do in Oklahoma
3. Chuck Norris
Chuck Norris, hailing from Ryan, Oklahoma, is a true multi-talented icon, excelling in martial arts, acting, and production. Having served in the Air Force, it was during his assignment in South Korea that he found his passion for martial arts. His dedication and skills propelled him to fame in the 1960s and 1970s, establishing him as a renowned karate champion, earning prestigious titles, including the Professional Middleweight Karate Champion.
Beyond his martial arts success, Chuck Norris's versatility shines through as he is celebrated for his work as an accomplished actor and producer. His most iconic role in the television show "Walker, Texas Ranger" has further solidified his status as a renowned figure worldwide.
From his beginnings as an Air Force veteran to becoming a legend in martial arts and a highly successful actor, Chuck Norris's remarkable journey continues to captivate and inspire us till date.
4. Blake Shelton
Born in Ada, Oklahoma, in 1976, Blake Shelton is a celebrated American country music singer and television personality. With over 10 million copies of his music sold globally, Shelton boasts a highly successful music career. He has also appeared in nine Grammy Award nominations.
In addition to his success in the musical world, Blake has several other achievements as well. He serves as a coach on NBC's well-known programme "The Voice" and as a judge on television singing competitions like "Nashville Star" and "Clash of the Choirs."
In recognition of his immense contributions to the world of country music, Blake Shelton was honored with the highest state distinction from the Oklahoma Hall of Fame in 2014. His captivating performances and enduring presence have earned him a devoted fan base and solidified his position as a true country music legend.
Also read: Things to Do in Hochatown Oklahoma
5. Blake Griffin
Blake Griffin is a household name in the US. Born and brought up in the state of Oklahoma, Griffin is a skilled professional basketball player who serves as a source of inspiration for all basketball enthusiasts out there.
Currently shining as a power forward for the esteemed Boston Celtics in the NBA, Griffin's remarkable journey in the league has left a lasting impact in the basketball world. He has numerous accolades to his name, also including Rookie of the Year, All-NBA honors, and a Slam Dunk Contest win. Griffin's presence on the court commands attention and admiration. His outstanding performances have earned him two coveted All-Star Game MVP awards in 2013 and 2015, further strengthening his status as an exceptional athlete in the sport.
As he continues to captivate basketball fans worldwide with his commanding presence and remarkable skills, Blake Griffin's legacy as a formidable force in the NBA remains firmly intact throughout his impressive nine-year career.
Tourist Places Oklahoma Is Known And Famous For
1. Wichita Mountains
The Wichita Mountains lying in Oklahoma's southwest have enchanted visitors for centuries. Visiting Wichita Mountains is one of the best things to do in Oklahoma. This ancient mountain range, over 500 million years old, forms a captivating landscape.
Surrounded by prairie grasslands, the Wichita Mountains Wildlife Refuge is a haven for outdoor enthusiasts. It's a popular destination for hikers, campers, and bird watchers, offering unique flora, fauna, and nature trails to explore. The refuge is home to majestic bison, graceful longhorns, and magnificent Rocky Mountain elk. This enchanting destination offers a plethora of opportunities for wildlife recreation, including activities like rock climbing, kayaking, and peaceful nature walks. Additionally, visitors can enjoy wildlife photography and fishing in the Refuge's captivating setting.
Whether you're seeking a tranquil escape or an adventurous outing, the Wichita Mountains cater to all interests. The refuge serves as a sanctuary where visitors can bask in the wonders of nature and observe wildlife thriving in their natural environment. Its timeless charm and diverse range of activities make it a must-visit landmark in the United States, offering a rich history and abundant opportunities for nature lovers to explore.
Also read: BEST THINGS TO DO IN IDABEL OKLAHOMA
2. Route 66
When traveling to Oklahoma, don't forget to experience the iconic Route 66. Covering a distance of 2,448 miles, Route 66 is the nation's longest drivable stretch of road. The road serves as a connection between Chicago and Los Angeles and crosses through eight states, with Oklahoma being one of them.
As you drive down the road, you'll encounter quaint towns, eateries, and breathtaking scenery. As you travel down this Mother Road, you will be treated to the sight of vast, sprawling plains and beautiful sunsets over the sky.
In American history, Route 66 holds an important place. Being located in the middle of the route, Route 66 has contributed significantly to the development of the road's rich and intriguing history.
Thus, for those in search of a nostalgic journey through the past and a taste of classic Americana, a visit to Oklahoma's segment of Route 66 is a must.
3. Chickasaw National Recreation Area
Chickasaw National Recreation Area has been a favorite vacation spot for outdoor enthusiasts for more than a century. Located at the foothills of the Arbuckle Mountains in south-central Oklahoma the Chickasaw National Recreation Area lies in Sulphur in Murray county.
Being the oldest national park area in Oklahoma, the Chickasaw National Recreation Area offers a wide range of year-round activities for you to indulge in.
The primary draw of Chickasaw National Recreation Area lies in its abundant water features, which encompass springs, streams, and lakes. Water takes center stage here, offering opportunities for boating, skiing, swimming, sailing, fishing, and other aquatic pursuits. For those seeking a more intimate connection with nature, the area boasts excellent hiking trails that traverse through picturesque landscapes.
Furthermore, visitors have the option to stay at one of the six public campgrounds, collectively offering over 400 campsites. Camping under the stars in this serene environment promises an unforgettable experience.
Also read: Best Things To Do In Moore OK
So, whether you crave water-based adventures or a peaceful camping retreat, Chickasaw National Recreation Area awaits, ready to deliver a memorable outdoor escapade.
4. Broken Bow Lake
Oklahoma, known for its abundance of man-made lakes, boasts over 200 of them, more than any other state. Among these sparkling bodies of water, Broken Bow Lake stands out as a popular destination.
This freshwater lake ranked among the largest in Oklahoma is named after the nearby town of Broken Bow. With a whopping 14,000 acres of land, the Lake offers an entirely self-sufficient vacation experience with plenty of chances for exploration and relaxation.
Moreover, given the lake's prime location on Mountain Fork River contributes to its alluring appeal, offering a diverse range of activities such as fishing, swimming, and camping. Adventurers can rent kayaks and jet skis to make a splash on the water, while those seeking relaxation can spread out blankets for picnics on the grassy green fields. Besides, Broken Bow Lake's network of scenic trails allow nature enthusiasts to wander around the park and spot wildlife.
As such, for those seeking a perfect blend of outdoor adventure and leisurely recreation amidst breathtaking scenery, Broken Bow Lake stands as one of Oklahoma's top vacation spots.
5. Museums
In the enchanting state of Oklahoma, art lovers and history aficionados discover a blissful haven amidst a multitude of museums scattered throughout. Each museum is a treasure trove of cultural riches, weaving a tapestry of art, history, and science.
Tulsa boasts the Philbrook museum, housed in an exquisite Italian Renaissance villa, inviting visitors to immerse themselves in ever-changing exhibitions that stir the soul. Meanwhile, the renowned Gilcrease Museum stands tall as a living testament to the allure of the Wild West, proudly displaying the largest collection of art depicting the American frontier.
In the state's bustling capital, Oklahoma City, a magical world of museums unfolds. The National Cowboy and Western Heritage Museum takes you on a journey through time to experience the spirit of the Old West, while the Science Museum Oklahoma sparks curiosity and wonder, unraveling the mysteries of science and technology.
Amidst the grandeur, the Oklahoma City National Memorial & Museum stands as a poignant tribute to those touched by the tragic events of April 19, 1995, honoring the resilience of survivors, the bravery of rescuers, and the enduring memory of the departed.
Venturing across Oklahoma's landscape, smaller cities and towns reveal their own cultural gems. Museums, galleries, and art centers offer glimpses into the lives of great personalities, the rich heritage, and the iconic stories associated with the state.
Also read: THINGS TO DO IN PAWHUSKA OK
Whether wandering through bustling city galleries or exploring intimate exhibits in quieter corners, Oklahoma welcomes you with open arms to a world of creativity, history, and wonder.
Final Words: Many More Things Oklahoma Is Known And Famous For
Whatever your fancy, Oklahoma is sure to have it. The state's unique charm stems from its rich history, Native American heritage, and cowboy culture, and. Additionally, the state takes pride in its breathtaking natural landscapes and plays a significant role in various industries, including iodine production, oil and gas, and wind energy.
From historical sites to artistic delights, Oklahoma provides a great mix of experiences for tourists. It's a perfect choice for a vacation, offering one-of-a-kind things to try your hands at. Whether you're interested in learning about the state's industries or immersing yourself in its cultural heritage, Oklahoma has it all. Remember, missing out on this extraordinary destination would be a regrettable mistake. Plan your visit to the Sooner State, Oklahoma, and discover the wonders it has to offer.