Are you looking for an idyllic vacation spot that can satisfy all your whims and fancy? If yes, in that case, North Carolina ought to be your sole choice.
This southeastern gem of the United States offers an impressive array of attractions that are bound to satisfy every traveler's desires. From its breathtaking landscapes to its diverse range of offerings in food, history, sports, and travel, North Carolina stands as a testament to remarkable experiences that are waiting to be uncovered.
But that's not all – North Carolina's rich legacy in tobacco production weaves an intriguing thread into its vibrant fabric. With generations of expertise and a reputation that resonates across the globe, the state has mastered the art of cultivating and refining tobacco. Today, it stands tall offering the finest products to satisfy even the most discerning connoisseurs around the world.
So, let North Carolina be your only travel choice, where unforgettable memories are waiting to be created and cherished forever.
Stay calm and keep reading the fun things North Carolina is known and famous for.
What Food Is North Carolina Known For
1. Krispy Kreme Donuts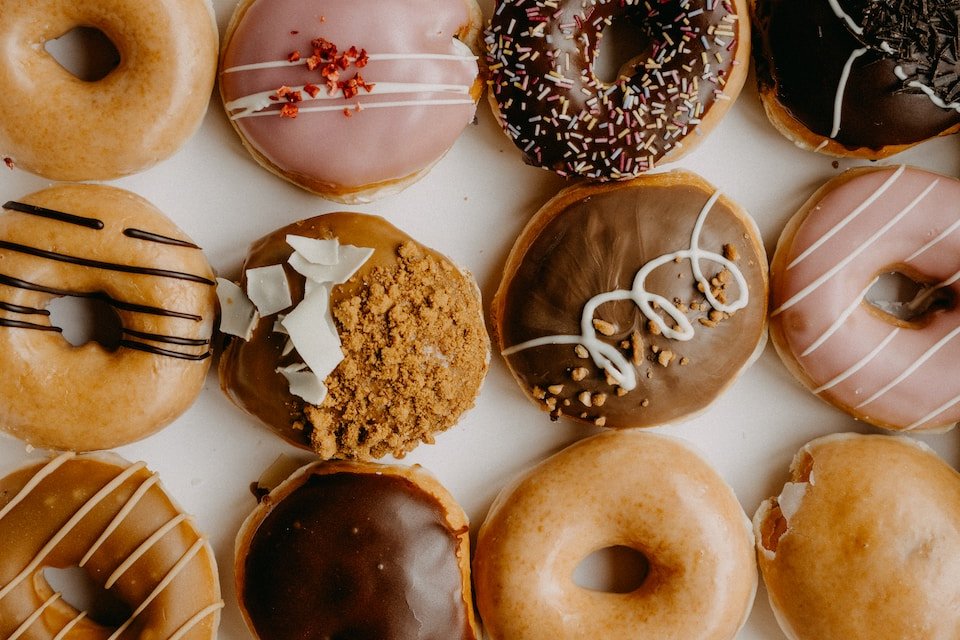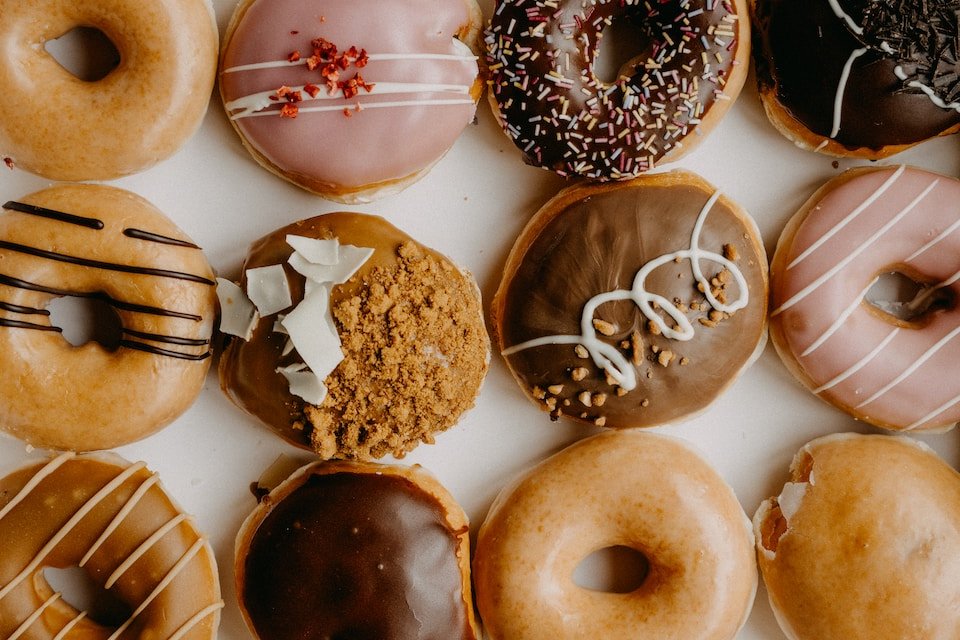 Prepare to be enchanted as you step into the magical world of delectable doughnuts at Krispy Kreme, North Carolina.
North Carolina, the very birthplace of Krispy Kreme Donuts, calls out passionate aficionados to embark on a delectable journey to satisfy their sweet tooth. Since its inception in 1937 in Winston-Salem, NC, Krispy Kreme has soared to fame. Thanks to its freshly prepared ethereal and fluffy yeast doughnuts, the original glazed variation holds a special place in the hearts of doughnut lovers. Coated in a captivating blend of sweet and spicy sugar glaze, these treasured delights continue to captivate taste buds far and wide. As Krispy Kreme Donuts' global reach expands, the iconic Winston-Salem location remains a testament to its revered status, offering an array of innovative flavours that never fail to captivate. Succumb to the irresistible allure of Krispy Kreme's artfully crafted doughnuts and embark on an unforgettable gastronomic adventure that will leave a lasting imprint on your palate.
Also read: Things To Do in Kernersville NC
2. Olive Pickles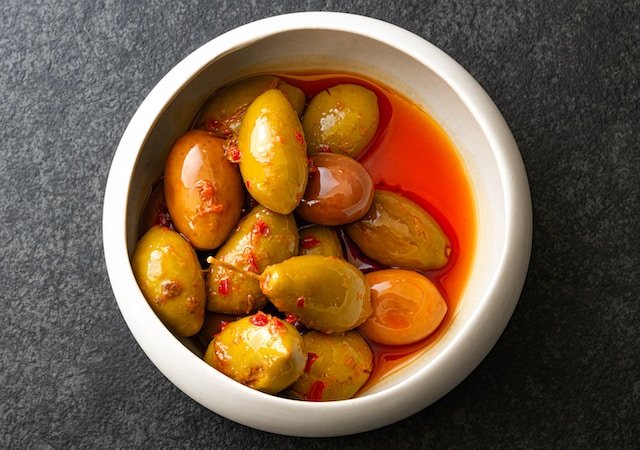 If your heart skips a beat at the mention of pickles, then let's give Mt. Olive Pickles a strong thumbs up!
This renowned North Carolina pickle manufacturer has been creating irresistible pickle varieties since 1926. From their signature zesty cucumbers to their fiery pepper and onion creations, each bite of Mt. Olive Pickles unveils a burst of distinctive and unforgettable flavours.
Loved by locals and relished by pickle enthusiasts worldwide, Mt. Olive's brine-infused delights bring a tangy and satisfying twist to every dish. Fortunately, you can find these delectable pickles in every grocery shop across North Carolina. Additionally, you have the convenience of purchasing pickle gift packs online, perfect for surprising your loved ones with the tangy goodness of Mt. Olive Pickles.
So, brace your taste buds and savor the distinctive flavors that have made Mt. Olive Pickles a true pickle connoisseur's paradise.
Also read: Things to Do in Graham NC
3. Barbecue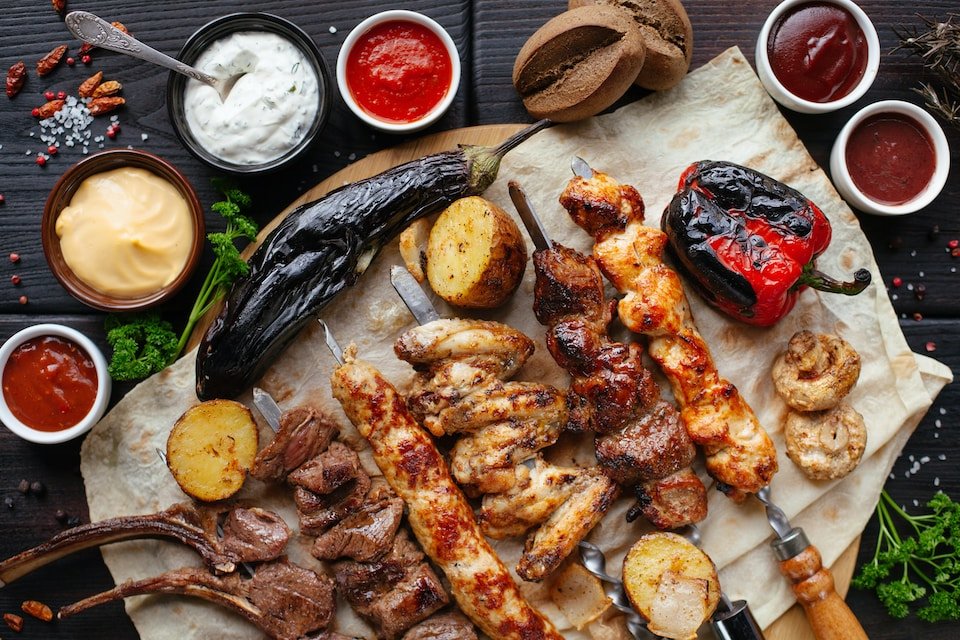 Barbecue in North Carolinians tends to ignite passionate discussions. Served in two prominent styles, Eastern and Lexington, North Carolina's barbecue scene offers a delightful exploration of regional traditions.
While Lexington-style barbecue, famous for its tender slow-cooked pork, entails cooking hog shoulder over wood embers, Eastern-style barbecue steals the show with its whole pork cooked over an open pit of hardwood coals.
Furthermore, in the Lexington-style barbecue, you can enjoy finely or roughly chopped pork paired with your choice of red or white slaw, providing a customized flavor experience. In contrast, the Eastern-style barbecue is served with a delightful tangy vinegar-based sauce.
Both Lexington-style and Eastern-style barbecues are delicious and popular in North Carolina. Therefore, if you ever visit the state, make sure to taste them to indulge in the state's thriving BBQ culture.
Also read: THINGS TO DO IN CLINTON NC
4. Calabash Seafood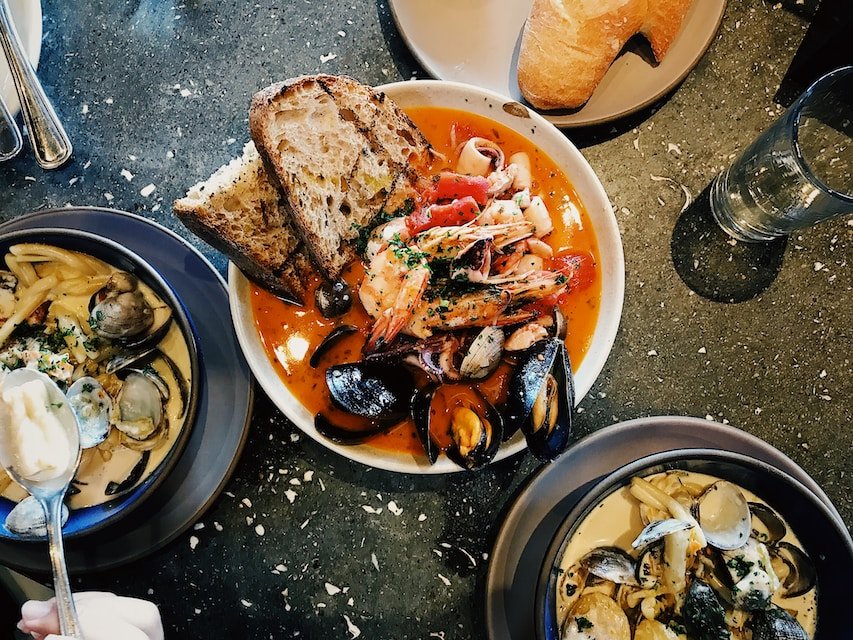 When it comes to showcasing the culinary excellence of North Carolina, no dish captures the essence quite like Calabash seafood.
Situated on the scenic coast of North Carolina, the charming town of Calabash proudly holds the title of the "Seafood Capital of the World." The secret to the popularity of this food lies in the artful preparation – which involves enveloping seafood in a special blend followed by deep frying until a delectable golden brown hue.
Get ready to treat yourself to the tender and flavorful delights of freshly caught fish, succulent shrimp, and exquisite crab, as well as local treasures like oysters, clams, and mussels. These treasures carefully coated and fried to perfection result in a crispy and delightful culinary experience that you won't want to miss.
Beyond the remarkable flavors, Calabash's attractiveness also stems from the welcoming seafood restaurants. Since many of these eateries are family-run, they take great delight in both their food and customer service.
So, after a long day of traveling, be sure to save some space for the delectable Calabash seafood.
Also read: THINGS TO DO IN GREENVILLE NC
5. Fried Green Tomatoes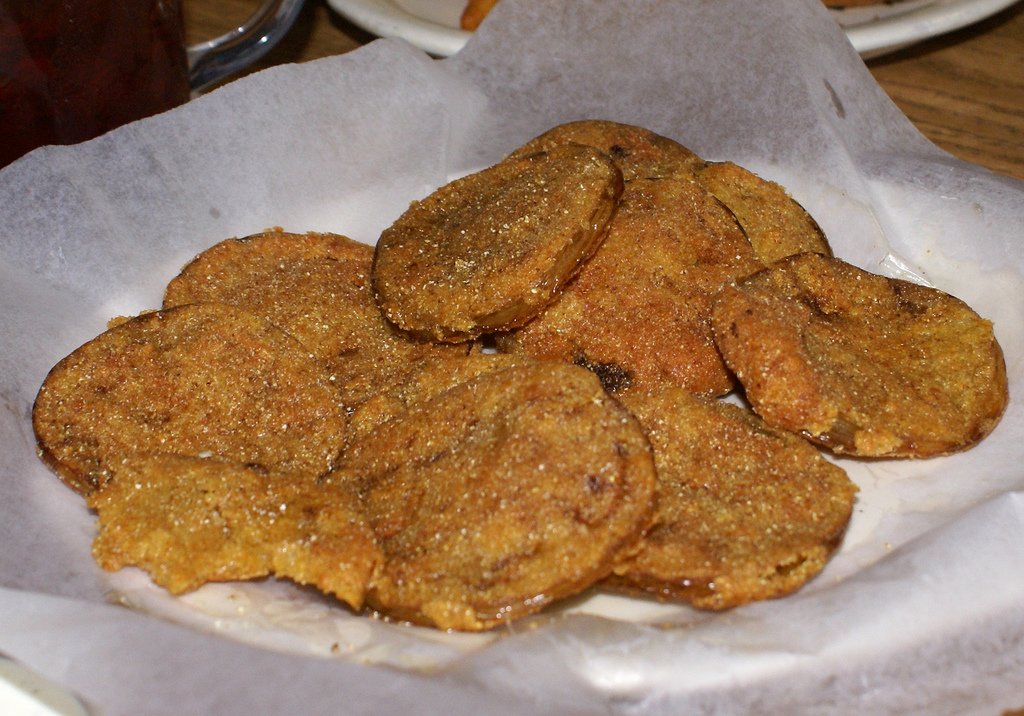 Since their introduction in the 19th century, fried green tomatoes have maintained their status as a treasured North Carolina culinary staple. These delicious and crunchy slices still continue to entice palates all over the state.
Unripe green tomatoes—hence the meal's name—form the basis of this dish. The tomatoes in this dish are expertly coated in a mixture of cornmeal or breadcrumbs, then perfectly fried to create a nice crispy texture.
You can enjoy this dish hot as a fantastic appetizer, snack, or side dish to your main course. They taste delicious when combined with BBQ pulled pork sandwiches as part of a main course.
Additionally, Fried Green Tomatoes are an excellent snack when you're in the mood to binge on something tasteful but light.
Famous People from North Carolina
North Carolina is renowned for being the birthplace of numerous highly acclaimed personalities across various domains. Whether you have a passion for sports, music, or history, the state has a wealth of influential people to inspire and enthrall you.
Also read: Things To Do in Waves NC
1. Michael Jordan
Sports fanatics are sure to be familiar with this legendary figure. Michael Jordan, popularly known as MJ, is hailed as one of the greatest all-around basketball players in the history of the game. In his brilliant fifteen-season career, Jordan raised the NBA to a level of unmatched international acclaim and helped the Chicago Bulls win six NBA championships. With his exceptional skills, unwavering determination, and remarkable accomplishments on the court, Jordan has scaled basketball to become a global icon. From modest beginnings in North Carolina, his impact now extends to every corner of the world. For individuals with ambitious goals and a relentless pursuit of excellence, Jordan's journey can be a powerful source of motivation.
2. Maya Angelou
Maya Angelou, a renowned poet, writer, actress, and civil rights activist, left a remarkable mark on the world. She was born in St. Louis, Missouri, but spent a large part of her early life in Stamps, Arkansas. Her true home, however, and the place where she left behind a lasting legacy was Winston-Salem, North Carolina.
Angelou's autobiographical works stood as one of her most prominent achievements. She bravely talked about the issues of economic injustice, racial prejudice, and sexual oppression in several volumes of her autobiography. Her writings provided insight into such pressing subjects, striking a chord with a wide audience and serving as a powerful catalyst for change.
Also read: THINGS TO DO IN PINEHURST NC
3. Charlie Rose
A renowned journalist and adored host, Charlie Rose is known for his hit television programmes like "Charlie Rose" and "CBS This Morning." Henderson, North Carolina, is the birthplace of Rose, and it was there that his media career began to take off. With his fierce intellect and curious nature, he engaged in insightful interviews with a wide array of individuals, including thinkers, writers, politicians, athletes, entertainers, business professionals, leaders, and scientists. Thus, captivating audiences with his thought-provoking conversations.
4. John Coltrane
John Coltrane's musical journey began in North Carolina, where he was born to Alice (Blair) Coltrane and amateur musician John R. Coltrane. He stands among the most celebrated figures in 20th-century music, having redefined the boundaries of jazz during his influential tenure as a bandleader.
Coltrane's exceptional talent on the saxophone was truly remarkable. His performances and compositions were used to captivate audiences instantly. Widely recognized for his immense talent, Coltrane's skills were nothing short of extraordinary.
5. Andy Griffith
Andy Griffith, a popular actor, comedian, and producer, became an iconic figure for his memorable portrayals of Sheriff Andy Taylor on the 1960s TV series "The Andy Griffith Show" and the character Ben Matlock in the drama series "Matlock".
Born and raised in Mount Airy, North Carolina, Griffith's exceptional talent and wit propelled him to great fame. He was a household name across the entertainment industry. With a career spanning an impressive seventy years, Andy also contributed guest appearances in movies. Some of his notable works which marked his role include "Daddy and Them" (2001), "Waitress" (2007), and "Play the Game" (2009).
Tourist Places North Carolina is Known and Famous For
1. Blue Ridge Mountains, Asheville
Visiting the Blue Ridge Mountains in Asheville, North Carolina, is a must if you're looking for a refreshing vacation surrounded by mountains.
Featuring some of the tallest peaks, the Blue Ridge Mountains in Asheville offer exceptional high-elevation views that are worth a visit. Make sure to not miss the chance to behold the breathtaking vistas from the highest summit, Mount Mitchell, which rises to a whopping 6,684 feet in height. In Asheville, you'll find a vast network of hiking trails covering 300 miles, showcasing numerous magnificent waterfalls and stunning vistas. Whether you're an avid hiker or not, you can still enjoy the majestic scenery by driving along the Blue Ridge Parkway, considered one of America's most scenic routes. With its captivating allure of bluish haze and surrounding greenery, the Blue Ridge Mountains in Asheville promise an unforgettable experience.
Also read: THINGS TO DO IN HICKORY NC
2. The Outer Banks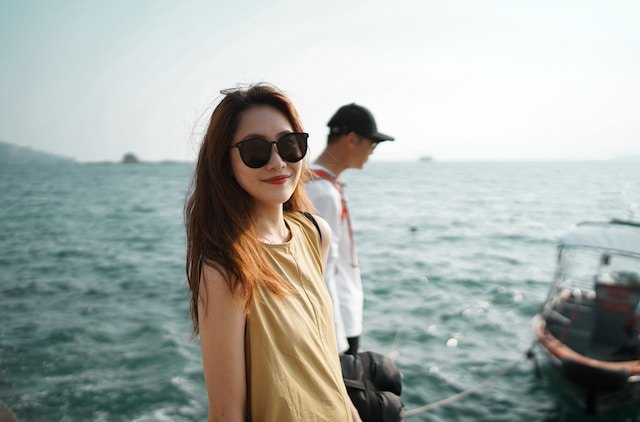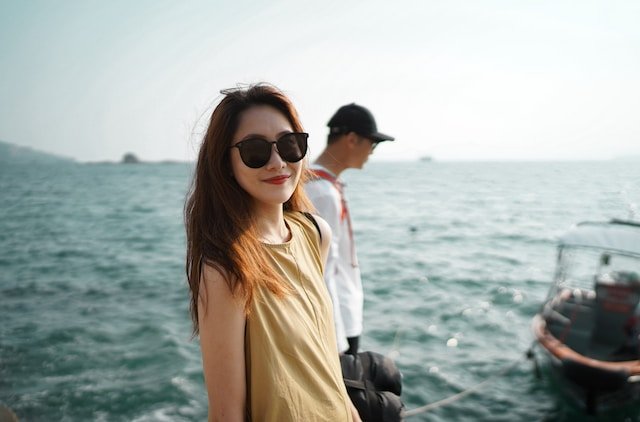 If you're looking for a respite from bustling cities and overcrowded tourist destinations, you'll be pleased to know that the Outer Banks offer a refreshing escape. The Outer Banks is a stunning collection of magnificent islands famed for their unspoiled and pristine beaches. This 100 miles of vast shoreline with charming seaside settlements has multiple places and recreational activities to explore.
The Outer Banks are home to a number of well-known attractions, including famous lighthouses, the Wright Brothers National Memorial, and more.
During your visit to the Outer Banks, you can also indulge in a variety of activities such as horseback riding, surfing, dolphin watching, or simply basking in the sun by the ocean. Thus, this enchanting beach destination has something to offer everyone, regardless of their preferences and interests.
Also read: THINGS TO DO IN WAYNESVILLE NC
3. The Great Smoky Mountains National Park
Drawing in more than 12 million visitors each year, the Great Smoky Mountains National Park is the most visited national park in the United States. Spread across 500,000 acres the park covers both North Carolina as well as Tennessee. Since the park is located near prominent cities, it offers easy accessibility to visitors. 
The Great Smoky Mountains National Park covers a wide expanse that includes the Great Smoky Mountain Range and sections of the Blue Ridge Mountains. This creates a scenic environment ideal for sightseeing and engaging in outdoor activities.
Offering an array of trails, amusement parks, attractions, and a rich variety of plant and animal life, the Great Smoky Mountains National Park is a cherished destination for people of all ages.
4. NASCAR Hall of Fame
Located in Charlotte, North Carolina, the NASCAR Hall of Fame is a popular museum and hall of fame devoted to the coveted sport of stock car racing.
The NASCAR Hall of Fame is renowned for providing an enthralling experience filled with an array of fascinating artefacts, captivating exhibits, and exhilarating simulator rides. However, that's not all it has to offer. The High Octane Theater hosts exciting events that take the motorsport experience to the next level, ensuring an unforgettable time for enthusiasts.
Moreover, if you find yourself craving a delicious meal, you'll be pleased to know that the NASCAR Hall of Fame provides dining options too. At the NASCAR Hall of Fame Café and the Buffalo Wild Wings restaurant, you can grab a tasty bite or a satisfying feast and satiate your hunger right within the premises.
Also read: THINGS TO DO IN SALVO NC
5. North Carolina Museum of Natural Sciences, Raleigh
North Carolina Museum of Natural Sciences holds the distinction of being the oldest in the state and the largest of its kind in the Southeastern United States. The focus of the museum is to raise awareness of North Carolina's state natural history. You have the opportunity to immerse yourself in a wide variety of displays here. A strong emphasis on science and discovery is also reflected in the engaging interactive learning opportunities and illuminating educational presentations offered by the museum. 
In addition, the museum is jam-packed with thrilling events and engaging live performances. You can dig into the depths of the deep sea, marvel at whale skeletons, examine dinosaur fossils, learn about the intricacies of the human body, and go on an exciting adventure into space.
Also read: THINGS TO DO IN BLOWING ROCK NC
Final Words: Many More Things North Carolina Is Known And Famous For
North Carolina boasts a wide range of remarkable attributes that contribute to its fame and recognition. While the aforementioned facts only scratch the surface, there is an abundance of other incredible aspects that make this Tar Heel State truly exceptional.
One notable highlight is the thriving wine industry, boasting over 200 wineries and 500 vineyards scattered throughout the state. The state's wine scene has been rapidly expanding, making it an ideal destination for wine enthusiasts.
Moreover, North Carolina holds a significant place in history as the site of the first powered flight. It was here that the Wright brothers chose to test their groundbreaking invention, forever altering the course of aviation. Exploring this unique destination allows visitors to immerse themselves in the rich history and pioneering spirit that shaped the world.
However, North Carolina is more than just a place to visit; it stirs up a powerful feeling that connects with people who have personally experienced it. The memories created in this alluring place are priceless and leave a permanent impression on tourists' emotions that they will remember for years to come.