If history, nature, and hospitality is what fascinates you, then the city of Clinton might be the right destination for you. Situated in North Carolina's Sampson County, the city is named after Brigadier General Richard Clinton who contributed to the American Revolution.
Aside from historical significance, the city oozes exceptional liveliness. The streets are lined with antique stores, museums, local markets, and celebrations. As an effect, the city of Clinton as a whole has a distinctive but enticing vibe that's easy to soak in.
So, without further ado, let's have a look at some of the things you should not miss while in Clinton, NC.
Also read: THINGS TO DO IN GREENVILLE NC
Best Things To Do in Clinton NC
Get Acquainted with the History of the Place at Sampson County History Museum
To delve into the history of Clinton, head to Sampson County history museum. This museum established in 1997 provides you a comprehensive insider's view of the region. The museum unravels several facets of the county's history, including its early colonization, industrialization, Native American roots, special events, and a lot more.
Also read: Things To Do in Waves NC
The museum is home to hundreds of relics from the past, including an early 1900s refurbished gas pump, millstones, a smokehouse, and a hall of fame. These museum exhibits transport you back to the region's ancient times, around 250 years ago. Once a five-room old home, this museum has now turned into a two-acre full-fledged museum complex, which is indeed the highlight of the town.
So, while you're in Clinton, don't forget to stop by the Sampson County museum. Plus, also, remember to see the Bunting Cabin, one of the earliest still standing buildings of eastern North Carolina, which was erected in the year 1750.
Also read: Family Holiday Bliss: 6 Incredible Benefits of Planning Your Dream Vacation
Be part of Clinton's Beautiful Art and Culture at Sampson Community Theatre
Theaters are entertaining. They are significant in their own way, presenting the region's art, culture, and customs via live performances that are always inspirational. Clinton, too, has a Samson Community Theatre to serve the community.
This non-profit theater supports regional art and culture. It serves as a venue for local performers to display their skill and produce live theatrical productions. The Sampson Community Theatre organizes a number of events throughout the year, featuring public performances which you can be a part of. These theater shows are often put on with local actors, providing a chance for community people to come together, support the arts, and celebrate shared cultural experiences.
Also read: Once in a lifetime things to do in Los Angeles
Furthermore, you can also contribute with your skills here and take a new experience home!
Shop Natural and Fresh from Sampson Farmer's Market
Clinton is Sampson's agricultural marketing hub. Sampson Farmers' Market in Clinton will therefore meet your needs if you want to collect some locally sourced fruits and vegetables. Everything required for a balanced diet is available for purchase here.
All items and services available here are 100% fresh, natural, and handcrafted, as they come directly from the farmers. This farmer's market, located on Lisbon Street, is open every Saturday during the summer.
Also read: THINGS TO DO IN PINEHURST NC
In addition to a wide range of fruits and vegetables, you may also get honey, baked food items, and handcrafted artwork of the local craftsmen. Overall, this market gives you a total immersion into Clinton town habits and lifestyle.
Treat Yourself to the Authentic Italian Cuisine at Alfredo's Ristorante Italiano
Want to indulge in the authentic flavors of Italy? If yes, plan a visit to Alfredo's Ristorante Italiano. This fine dining restaurant lets you enjoy authentic Italian dishes in Clinton, NC itself.
Serving regional specialties from different parts of Italy in a sophisticated setting, this restaurant provides you one-of-a-kind experience. Pasta, pizzas, soups, salads, appetizers, beer, and wine are typical items on the menu offered here.
Also read: THINGS TO DO IN HICKORY NC
Apart from the great cuisine, the ambience at this restaurant is mesmerizing. Also, the restaurant conducts "Family Nights Specials," during which cooked meals are delivered to your door. Further , the cuisine served here is complemented by an extensive wine list that usually includes a range of red, white, and sparkling wines.
Get some goosebumps at Hollerin Haunts Hayride
One of the most intriguing and enjoyable things to do in Clinton, NC is to experience horror. The true excitement and horror await you at Hollerin Haunts Hayride haunted house.
Located on Bud Johnson Road, the Hollerin Haunts Hayride presents frightening stories and creepy surprises that bring your fears to life. You may get to sense the horror at Hollerin through three unique attractions available here including the Haunted Hayride, the Darkness, and the NC Zombie Hunt.
Also read: THINGS TO DO IN WAYNESVILLE NC
Hollerin Haunts Hayride haunted house operates every Saturday in October. Additionally, it also hosts Halloween inspired events during July.
So, prepare for some creepy shocks and some very terrifying stories. Visit here and challenge your inner self to make your Halloween season more fun.
Find out what is there in Hubb's Farm
Established in 2008, Hubb's Farm is a popular agrotourism hub popular for its varied family-friendly activities and attractions. The place is an undiscovered treasure that features challenging adventures such as a corn maze, hayrides, picnic pavilions, mini zip lines, the polar express, a pumpkin patch, etc. Furthermore, you may also engage in field trips. The farm also provides instructive tours and programs for business trips, birthday parties, family reunions, and other events.
Also read: The Ultimate Jackson Hole Experience: Best Lodges, Activities, and Attractions
Owing to multiple fun options available here, you may easily spend a fun-filled day here with your family, friends, and kids. The farm provides a variety of activities to keep you entertained and prevent boredom. So, take some amazing shots at this lovely location and make some wonderful memories!
Learn Art at the Sampson Art Council
Sampson Art Council, popularly referred to as the 'Home of Arts' by the locals, is one of the best places to spend a day in Clinton, NC. Every age group will find the location appealing and fascinating. As it boasts local art and offers people the opportunity to engage in arts by organizing several events, exhibitions, performances, and educational programs. Here you can indulge yourself in some amazing activities such as pottery, basket weaving, painting etc.
Also read: THINGS TO DO IN SALVO NC
Since its creation in 1973, the council has regularly supported local artists through its artist support program, which provides artists with direct financial assistance for their work.
Visit the Sampson Arts Council if you, too, wish to contribute by recognizing the skills of Clinton's local community.
Test your Golf skills at Timberlake Golf Club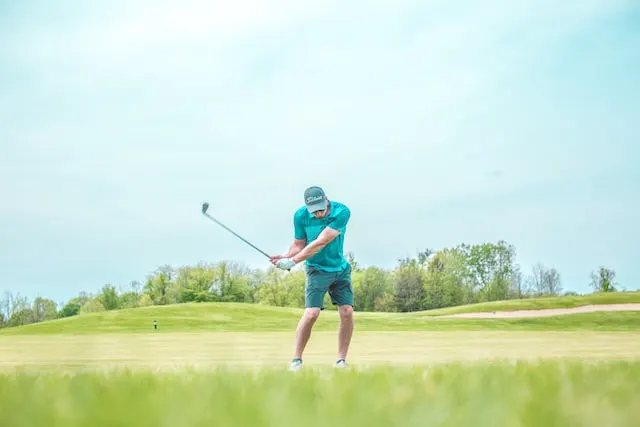 Want to have a world-class golfing experience? If yes, then straightforwardly head to Timberlake Golf Course.
This premier golf facility, located on Challenge Club Drive, offers an exceptional experience regardless of your ability level—beginner or expert—and you are invited to play as well as practice on the course.
A driving range, clubhouse, practice facilities, equipment rentals, and putting greens are few of the amenities available at this golf complex.
Also read: THINGS TO DO IN BLOWING ROCK NC
The best aspect of this golf course is its layout. In keeping with the traditional Scottish design, it also has a variety of heights, waste bunkers, contours, grassy mounds, and pot bunkers.
Try Horse Riding at Foxmoore Farm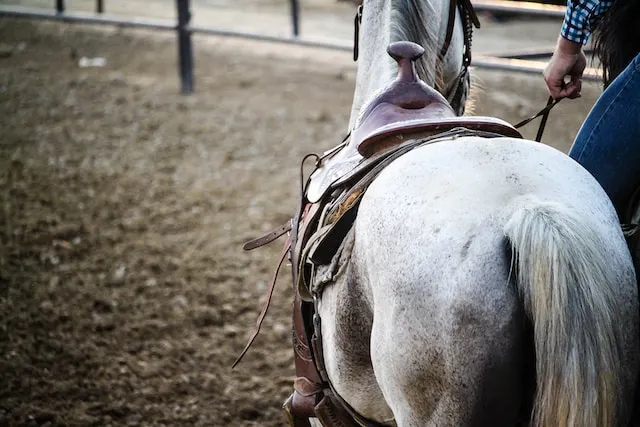 Foxmoore Farm is a stable and equestrian riding facility, located along Nathan Dudley Road. For thirty years, the farm has been offering tourists first-rate assistance, comforts, and educational guidance related to horse riding. The farm occupies ten acres and is surrounded by large trees and rich foliage that is ideal for horse riding. In addition to general riding lessons and horse leasing, the Foxmoore Farm also offers a full range of pasture and boarding services.
Also read: THINGS TO DO IN SYLVA NC
If you are interested in horse riding and want to hone your skills, you're welcome to have fun and learn how to do so at Foxmoore Farm.
Select an Elegant Accessory from Baggett's Jewelry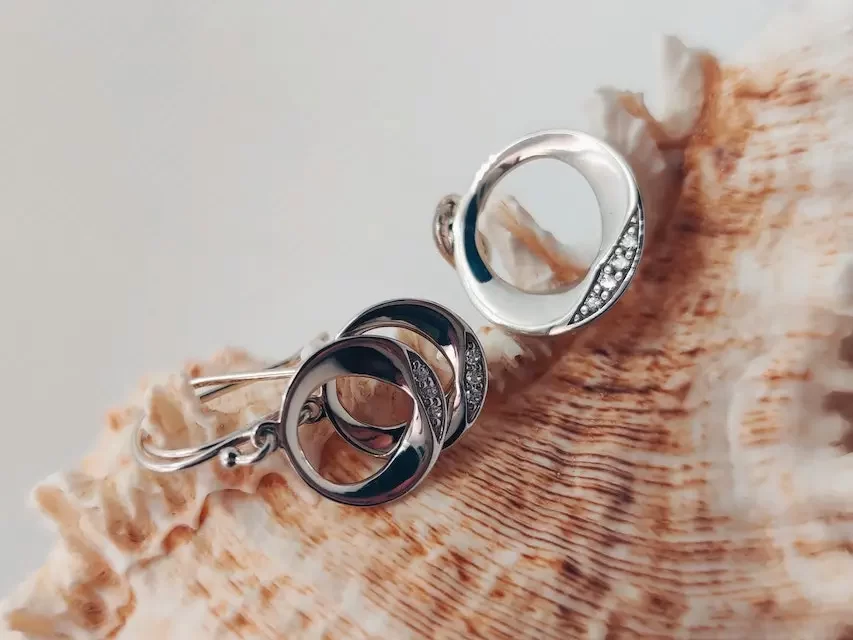 If you love all things elegant and want to accessorize your look, Baggett's jewelry will fulfill your desire.
This store, in business since 1948, provides you with a huge assortment of jewelry. Here, you may choose from a stylish selection of earrings, rings, and timepieces. A unique variety of gold, silver, and diamond collection is also available at the shop.
Whether it's your wedding, engagement, anniversary, or you're buying a gift for someone special, this jewelry store provides everything to get you covered . You won't be dissatisfied by the options here. The jewellerys' quality is another thing you can rely on.
Also read: Things To Do In Gastonia NC
Conclusion
Clinton, North Carolina is a little town with great charm, and it deserves recognition!
Year-round celebrations, welcoming events for all ages, innovative public art displays, and beautifully preserved heritage all add to the city's exuberance.
It is packed with surprises and ensures you get a unique experience that you won't find anywhere else. Nevertheless, only in Clinton, North Carolina!
Finally, don't miss the opportunity to explore aforementioned things in Clinton, NC for a charming and fulfilling holiday experience.