Los Angeles, California's largest city and the heart of the nation's film and television industry, is a metropolis that throbs with culture, creativity, and an aura of glamour. The City of Angels, as it's fondly known, is famous not only for being the home of Hollywood but also for its Mediterranean climate, ethnic diversity, and bustling metropolis vibes. This article explores fifteen once-in-a-lifetime experiences that Los Angeles offers, from the iconic Hollywood sign and Warner Bros. Studio Tour to the exquisite Malibu Wine Hikes and everything in between. Each of these experiences embodies the city's unique blend of natural beauty, cultural richness, and the quintessential Californian lifestyle.
The Hollywood Sign: An iconic symbol of glamour and dreams, perched atop the hills of Los Angeles.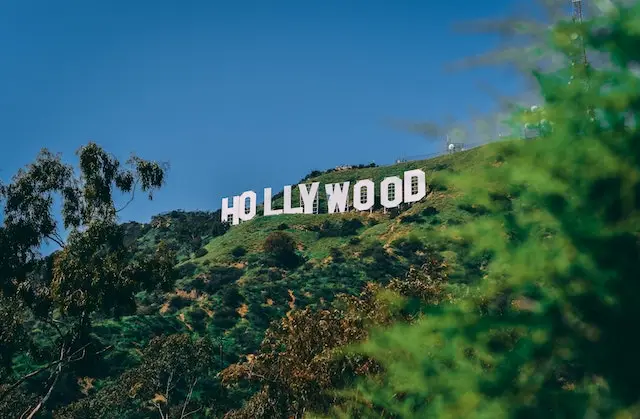 The Hollywood Sign, arguably one of the most iconic symbols globally, is an essential visit for any Los Angeles trip. Towering on Mount Lee's slopes, the colossal sign can be viewed from multiple points across the city. Yet, a hike up to the sign itself is an unforgettable experience. Trails vary in difficulty, with the Mt. Hollywood Trail being a popular choice. This offers not only the thrill of being up close to the famous sign but also panoramic views of Los Angeles, stretching from downtown to the Pacific Ocean. Photographs from here, with the city as your backdrop, are truly exceptional.
Also read: From Charleston to Hilton Head: An Essential Guide to Exploring Carolina's Coastal Gems
Warner Bros. Studio Tour Hollywood: A behind-the-scenes passport to the enchanting world of Hollywood movie-making.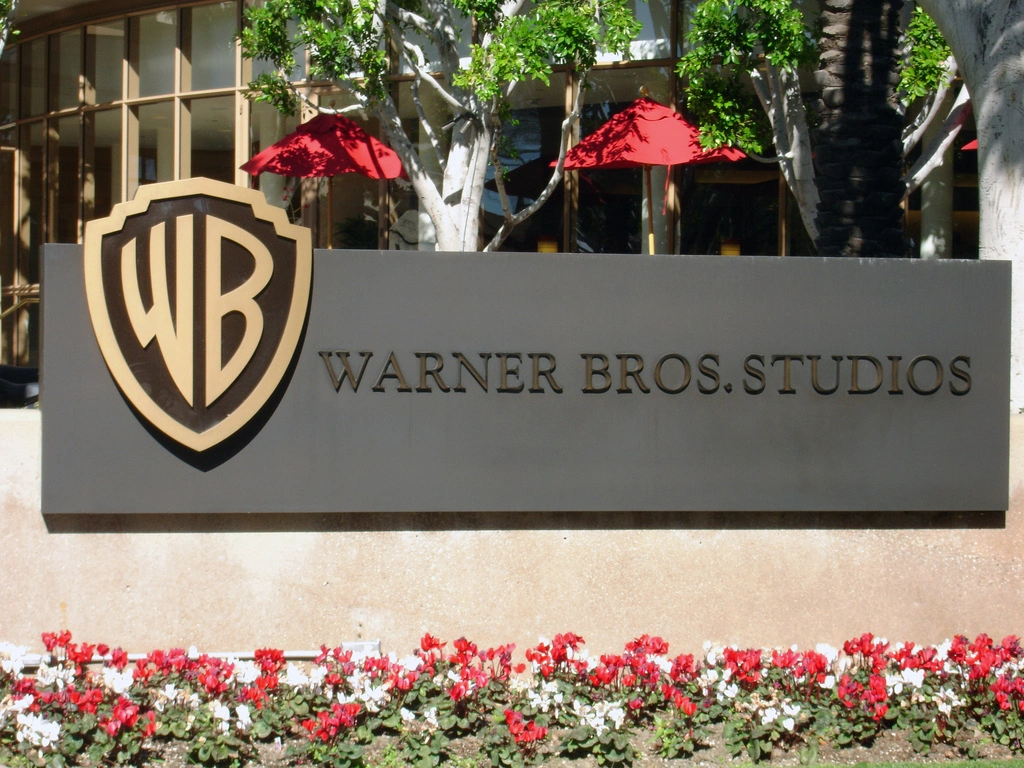 Immersing oneself in the magic of movie-making is a once-in-a-lifetime opportunity provided by the Warner Bros. Studio Tour. This Hollywood behemoth opens its doors, inviting guests to explore the inner workings of movie and television production. You can walk through familiar sets of beloved TV shows, see the costumes and props of legendary films, and witness how special effects bring fantasies to life. With the exhibits and sets changing regularly based on current productions, every tour promises a unique experience, making it a compelling visit each time.
Also read: Things to Do in Edmond OK
On Camera Audiences: A unique opportunity to experience television magic from the other side of the screen.
On Camera Audiences provides a distinctive LA experience – the chance to be part of a live studio audience. This isn't simply watching a TV show; it's being part of the energy, laughter, and real-time reactions that shape television production. You'll see the intricate work that goes into producing TV shows, from director cues to retakes. The company provides free tickets to a range of show tapings, making it an affordable and unique Hollywood experience.
Also read: Things to Do in Yukon OK
Malibu Wine Hikes: A blend of scenic trails, wine tasting, and animal encounters in the idyllic vineyards of Malibu.
An exquisite blend of nature, exercise, and fine wine, Malibu Wine Hikes offers a distinct and memorable adventure. Hikers embark on guided strolls through verdant vineyards and the beautiful Saddlerock Ranch, meeting exotic animals along the way. The crowning point is the wine tasting, where guests sample local wines, all while being surrounded by stunning views of the vineyards and mountains. It's an excursion that combines natural beauty, animal encounters, and the refined pleasure of wine-tasting.
Also read: Things to Do During Your Vacation in Gatlinburg
Venice Beach: A lively and colorful beachfront boardwalk buzzing with artists, performers, and skaters.
Venice Beach is a vibrant microcosm of Los Angeles culture, combining beach life, artistic spirit, and athletic energy. The beach itself invites relaxation and water fun, but it's along the boardwalk where Venice's eclectic heart beats. Street performers, vendors, skaters, and bodybuilders at Muscle Beach provide an ongoing spectacle. Stroll the Venice Canals for a taste of Italian-inspired charm. The myriad of local shops and food spots make Venice Beach a rich sensory experience.
Also read: The Ultimate Jackson Hole Experience: Best Lodges, Activities, and Attractions
Hermosa Beach: Immerse yourself in the quintessential Southern Californian lifestyle, with the beach, shops, and nightlife at your fingertips.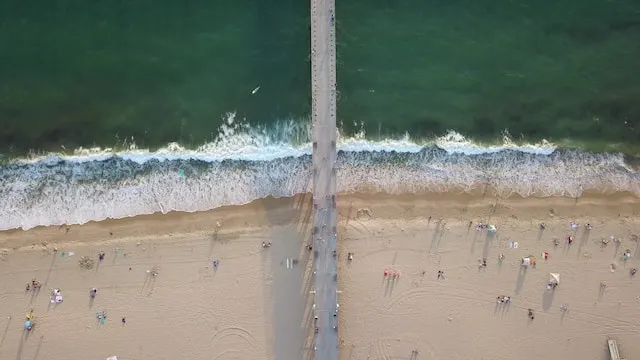 A day at Hermosa Beach encapsulates the quintessential laid-back Southern California lifestyle. Known for its sandy shore and inviting blue waves, it's perfect for sunbathing, beach games, surfing, or a simple barefoot stroll. The Hermosa Beach Pier offers stunning views, and the surrounding area brims with shops, restaurants, and nightlife options. The yearly Hermosa Beach Festival draws in crowds for music, food, and arts, making it an extraordinary cultural event.
Also read: THINGS TO DO IN NORTH CAROLINA
Rooftop Bar and Dine at a World-Class Restaurant: Indulge in an elevated dining experience with a panoramic cityscape and exquisite cuisine as your backdrop.
Los Angeles' dining scene is as diverse as the city itself. From authentic street food to Michelin-starred dining establishments, food connoisseurs can find a full spectrum of culinary delights. For a truly exceptional dining experience, visit one of the city's rooftop restaurants. Here, you can indulge in gourmet cuisine while overlooking the city's dazzling skyline. Places like Perch LA combine fine French-inspired dining with live jazz and panoramic city views, providing not only a meal but an unforgettable sensory experience.
Also read: Planning a Mountaineering Trip? Consider Having These 6 Things
California Dreamin' Balloon Adventures: Experience the Temecula Valley like never before, with a sunrise hot air balloon ride.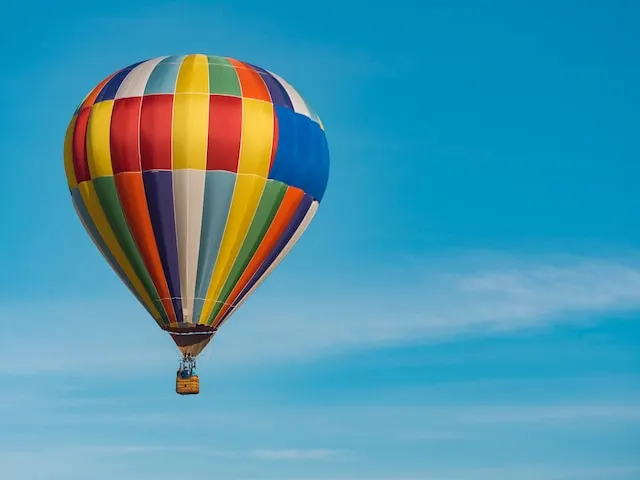 California Dreamin' Balloon Adventures offers a unique perspective on Southern California's beauty. Floating in a hot air balloon over the scenic Temecula Valley, you'll witness the sunrise casting golden hues over vineyards, rolling hills, and distant mountains. The peaceful ambiance, interrupted only by the occasional burst from the balloon's burner, makes it an ethereal experience. After landing, traditionally, passengers and crew toast with a glass of champagne, a perfect end to a serene journey.
Also read: Things to Do in Hochatown Oklahoma
Malibu Beach: Among the pristine beaches of Malibu, you'll find the exclusivity and glamour that this seaside escape is known for.
Malibu, a synonym for luxury and exclusivity, offers some of the most beautiful beaches in LA County. Zuma Beach is a favorite for its wide sandy beaches and amenities. Surfrider Beach, adjacent to the Malibu Pier, is a hotspot for surfers due to its perfect waves. Meanwhile, El Matador State Beach entices visitors with its sea stacks and hidden caves. If you want to rub shoulders with celebrities, visit the upscale Carbon Beach, also known as "Billionaire's Beach."
Also read: Best Places to Retire in Panama
The Getty Center: Home to an exquisite collection of European art, this architectural marvel also offers panoramic views of Los Angeles.
The Getty Center is not just a museum; it's a comprehensive artistic experience. Its vast collection spans centuries and continents, featuring European paintings, sculpture, decorative arts, and photography. The architecture of the Getty Center is a masterpiece in itself. Designed by Richard Meier, the travertine-clad buildings shimmer under the California sun. The Central Garden, designed by artist Robert Irwin, is an evolving sculpture and a peaceful retreat. A visit to the Getty Center nourishes the soul with art, architecture, and stunning views of Los Angeles.
The Griffith Observatory: Ascend to this celestial observatory for unparalleled views of the city and the universe beyond.
Located in Griffith Park, the Griffith Observatory allows visitors to gaze at the stars and offers an unobstructed view of Los Angeles. The observatory houses space and science exhibits, but the real draw is the chance to look through the Zeiss refracting telescope, the largest in the world open to the public. Whether you visit during the day for city views, or at night for stargazing, the Griffith Observatory offers a celestial experience like no other.
Also read: How To Effectively Plan a Trip To Chicago
Universal Studios: Hollywood Immerse yourself in your favorite films and see the magic behind a real working movie studio.
This film studio and theme park is the ultimate Hollywood experience. With thrilling rides and attractions based on popular movies and shows, you can escape into the wizarding world of Harry Potter, face the dinosaurs of Jurassic World, or save the world with the Transformers. The studio tour offers an authentic look behind the scenes of movie-making, complete with prop warehouses, sound stages, and a glimpse at the famous Backlot.
Also read: The Ultimate Guide to Exploring Dubrovnik on a Budget
The Autry Museum of the American: West Dive into the rich history and culture of the American West, right here in the heart of Los Angeles.
The Autry Museum provides a deep dive into the diverse history of the American West. Founded by actor Gene Autry, the museum showcases art, artifacts, and historical narratives that weave a complex story of the West. From indigenous cultures and Spanish colonization to the Gold Rush and Hollywood's western films, the Autry prompts a reflection on the myths and realities of the West.
Also read: Planning Your Next Vacation: 5 Reasons To Visit Big Bear
Hollywood Walk of Fame: Along this legendary sidewalk, take a star-studded stroll through Hollywood's illustrious history.
Stretching over 15 blocks on Hollywood Boulevard, the Walk of Fame is a must-see LA attraction. Each of the 2,600+ stars on the sidewalk commemorates a contributor to the entertainment industry. Spotting your favorite actors, musicians, directors, and more becomes a fun treasure hunt. The Walk of Fame, blending history and entertainment, creates a personal connection to Hollywood's glamour.
Also read: Outdoor adventures in Seattle
Rooftop Movies: Under the Los Angeles stars, enjoy a unique and mesmerizing cinematic experience with the city skyline as your backdrop.
What's better than watching a movie under the stars? The Rooftop Cinema Club takes the film experience to new heights, literally. Watch a classic or recent film on a rooftop while lounging in a cinema chair, wearing wireless headphones for an immersive experience. With the city lights as a backdrop, it's the ultimate urban outdoor cinema experience.
Also read: Top Things To Do In St. Petersburg Florida
Conclusion
From the star-studded Walk of Fame to sun-kissed Malibu beaches, from savoring gourmet cuisine at world-class rooftop restaurants to the celestial experience at Griffith Observatory, Los Angeles truly has something for everyone. The once-in-a-lifetime experiences highlighted in this article only scratch the surface of what this dynamic city has to offer. However, they provide a comprehensive flavor of LA's diversity and vibrancy, combining iconic sights, unique experiences, and a healthy dose of that famous Californian sunshine. So, whether you're a film enthusiast, an adventurer, a foodie, or a beach lover, Los Angeles is sure to charm you with its unique allure, etching memories that will last a lifetime.