The mighty Charlotte, reigning as the biggest and most populous city of North Carolina, is no wonder on every traveler's radar. Holding a sweet spot between the enchanting Appalachian Mountains and the alluring beaches of North Carolina, Charlotte beckons travelers with open arms. It serves as the ultimate launchpad for thrilling adventures, offering a gateway to explore all the wonders of the state.
But hey, don't go by its name! Charlotte is more than just a "Queens City" in the title. The city traces back its name to none other than Princess Charlotte of Mecklenburg-Strelitz, who held the royal reins during King George III's reign in Great Britain. 
But that's not all! Besides its regal roots, the city has a rich history, fascinating culture, and a mouthwatering food scene. Further, it shines brightly in the banking industry and boasts a sports scene with being a home for nationally renowned teams like the NBA's Charlotte Hornets and the NFL's Carolina Panthers.
No matter the season, Charlotte never misses a beat when it comes to sports excitement. From thrilling basketball games to action-packed football showdowns, this bustling Southern City keeps the energy levels sky-high all year long.
Seriously, it's like the superstar of NC! This urban gem is like a treasure trove of activities. Moreover, it has enchanting neighborhoods that are just waiting for curious explorers and adventure seekers like you.
So, if you're an explorer, thrill-seeker, history buff, or just someone with a taste for adventure, Charlotte is the place to be. Uncover its hidden treasures, make memories that'll last a lifetime, and let the Queen City sweep you off your feet! Get ready to discover the cool things Charlotte, NC is known and famous for.
What Food Is Charlotte Known For
1. Pimento Cheese
Charlotte is the proud Cheese Capital of the World! You won't find a city more devoted to pimento cheese than this one. It's like a cheese lover's dream come true. The city has earned a reputation as the top consumer of this delicacy not just in North Carolina, but in the entire country.
Once you're here, you'll discover that pimento cheese is practically everywhere. Almost every restaurant in town boasts its delightful version of this cheesy goodness. From filling up sandwiches to being a delicious dip for fries, pimento cheese is a beloved treat that has won many hearts.
And let me tell you the secret behind its mouthwatering taste. It's a blend of cream cheese, mayonnaise, shredded cheddar, and diced pimento peppers. The flavors come together like a gourmet party for your taste buds! And if you're feeling a bit adventurous, don't hesitate to add a sprinkle of cayenne or garlic powder for an extra kick of flavor.
Also read: Best Things To Do in Kernersville NC
2. Cheerwine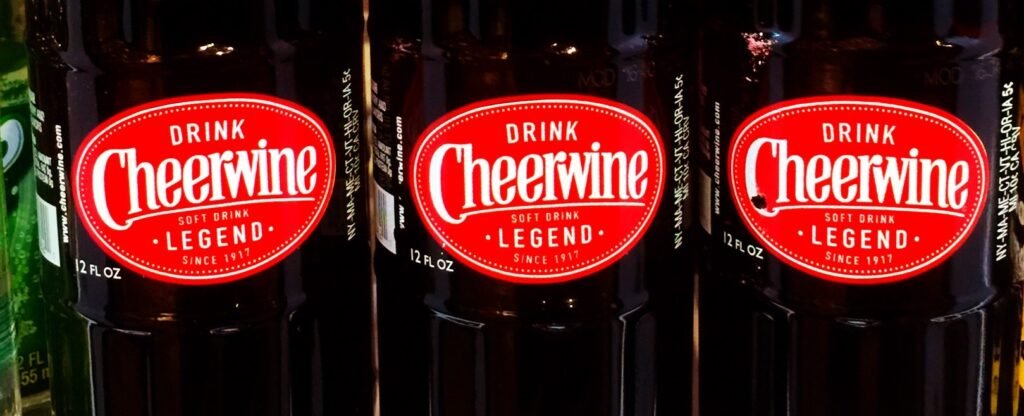 Have you ever tried Cheerwine? Don't worry, it won't make you tipsy like wine, but it sure can make your taste buds do a happy dance! This much-loved drink in Charlotte, North Carolina is often called the 'nectar of the tar heels.'
Born in Salisbury in 1917, Cheerwine is a burgundy soda famous for its sweet cherry flavour. But don't let its name fool you, Cheerwine doesn't contain any alcohol. Quickly gaining popularity, it became a restaurant staple statewide. Cheerwine now is a big part of North Carolina's culture, especially in its culinary scene. Many swear it's the perfect soda to pair with their famous barbecue. It's so popular that there's even a special Cheerwine barbecue sauce created for it!
Salisbury, the birthplace of Cheerwine, celebrates its creation with an annual Cheerwine festival. This event attracts over 60,000 people every year, and you can find all sorts of foods, drinks, and crafts inspired by this popular soda here.
3. BBQ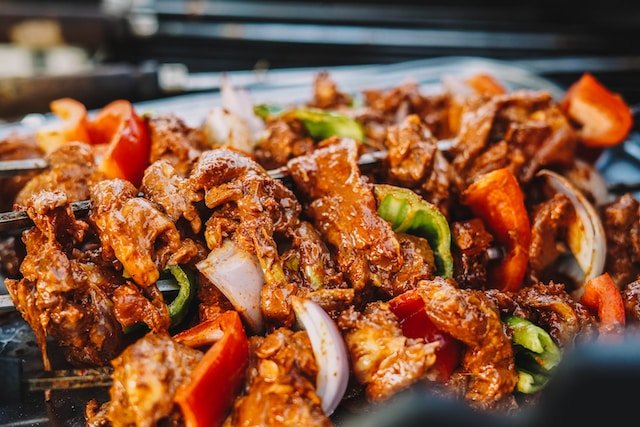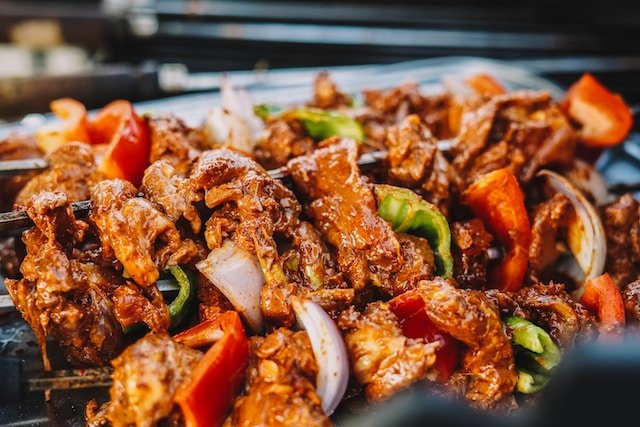 When you think about North Carolina, there's one thing that simply can't be ignored – barbecue! And in Charlotte, it's an absolute crowd-pleaser. Here you can get to indulge in some of the best barbecues of pork, chicken, and lamb found anywhere in the state.
But that's not all – the deliciousness doesn't stop there. These scrumptious meats are accompanied by a delightful array of sides like coleslaw, beans, spicy smoked sweet potatoes, cornbread, and jalapeno. The perfect blend of flavors served in Charlotte takes this BBQ to a whole new level. Everywhere you look in the city, there are numerous barbecue joints ready to tantalize your taste buds with their unique twists.
So, if you happen to visit Charlotte, don't miss out on this barbecue extravaganza. It's an experience you won't soon forget. Filled with rich flavors and delightful aromas, this BBQ tradition is a true sensation in NC.
Also read: Best Things to Do in Graham NC
4. Krispy Kreme Doughnuts
In Charlotte, it's a common sight to see people enjoying morning coffee with a beloved Krispy Kreme doughnut. Just imagine indulging in a freshly made, hot, glazed, yeast-raised doughnut – each bite is pure bliss. And if that's not enough, try the ultimate pleasure of a Krispy Kreme doughnut coated in luscious velvety chocolate glaze. These delectable treats are treasured in Charlotte, NC, with locals and visitors alike savoring their irresistible melt-in-mouth texture and delightful sweetness. With flavors like lemon meringue pie, chocolate dreamcake, and mango passion cheesecake, these doughnuts are a must-try experience that adds magic to any visit to the city.
5. Fried Pickles
Charlotte is a pickle lover's paradise, renowned for serving some of the most delectable fried pickles in the country. The locals here absolutely adore pickles, which is why you'll find them served alongside multiple dishes in many restaurants. Whether you dine at high-end establishments, casual eateries, or even food trucks, fried pickles are a popular item that you're likely to find on the menu.
From Olive to Cucumber, Charlotte offers a diverse array of pickle varieties to satisfy any palate. The tangy and crisp crunch of these fresh pickles makes them an irresistible and addictive treat. So, if you're a pickle enthusiast or just curious to try this Southern delicacy, Charlotte is the place to indulge in the flavorful world of fried pickles.
Famous People From Charlotte
1. Charles Moss Duke Jr.
Charles Moss Duke Jr. is a renowned American astronaut from Charlotte. Born in 1935, Duke Jr. began his impressive journey as a test pilot and officer in the U.S. Air Force before venturing into space.
Duke Jr.'s achievements are nothing short of legendary. He is counted among the esteemed twelve moonwalkers in history. At 36, he became the youngest and tenth person to walk on the moon.
His moon surface exploration was nothing short of captivating. His scientific wonder was evident in the various experiments he conducted. He gathered rock samples and left a "Family Portrait" on the moon which was a heartfelt gesture that resonated with people worldwide.
Even after his historic journey, Duke Jr.'s dedication to space exploration persisted. Currently, he chairs the Board of Directors of the Astronaut Scholarship Foundation.
His legacy as a symbol of human achievement and exploration serves as a powerful reminder of the boundless potential within each of us. Duke Jr.'s captivating journey stands as a testament to the courage, curiosity, and determination that drive us to reach for the stars.
Also read: BEST THINGS TO DO IN CLINTON NC
2. Britt Robertson
Born in Charlotte, North Carolina, Britt Robertson shines as a talented film and television actress. Robertson's stellar performances have graced both big and small screens, leaving a lasting impact. From her breakthrough role in "Tomorrowland" to heartwarming romantic dramas like "The Longest Ride" and her warm voiceover talents in "A Dog's Purpose," Britt's versatility is truly awe-inspiring.
Her portrayal of real-life Sophia Amoruso in "Girlboss" earned her critical acclaim, showcasing her powerful acting skills. Additionally, her ongoing dynamic journey in "For the People" continues to impress audiences.
Britt Robertson's remarkable talent makes her a rising star to watch. Her success story from Charlotte to Hollywood exemplifies determination and passion for her craft, inspiring others to pursue their dreams.
Also read: BEST THINGS TO DO IN GREENVILLE NC
3. Michael Jordan
Michael Jordan, the famous basketball player from Charlotte, NC has astounded the world with his unparalleled talent and irresistible charm. His exceptional achievements with the Chicago Bulls, securing six NBA titles and earning five MVP honors, have firmly held his status as the greatest player of all time.
Beyond his on-court brilliance, Jordan's cultural impact was profound. He revolutionized basketball fashion, leaving an everlasting imprint with his iconic Air Jordan sneakers. His influence today reaches far beyond sports, inspiring a new generation of athletes worldwide.
As the owner of the Charlotte Hornets, Jordan's passion for uplifting his community remained unwavering. His philanthropic endeavours touched the lives of many, reflecting his commitment to making a positive difference.
A true master of the game and a symbol of inspiration, Michael Jordan's legacy endures in the hearts of fans everywhere.
Also read: Best Things To Do in Waves NC
4. Romare Bearden
Romare Bearden, the renowned artist born in Charlotte, North Carolina, is celebrated for his unique paintings, collages, and mixed-media artworks. Romare Bearden's extraordinary artworks pay tribute to the Harlem Renaissance, African-American culture, and Social realism. Across generations, his creations continue to inspire, making a profound impact on a global scale. Bearden's artistic legacy remains a source of fascination for art enthusiasts everywhere. It reflects the dynamic essence of culture and its influence on humanity.
Notably, Bearden was not only a visual artist but also a talented writer. His works transcend time, touching the hearts of people. Furthermore, his artistic journey leaves an undeniably inspiring legacy. Thus, showcasing the dynamic essence of culture and creativity, captivating art enthusiasts across the globe.
Also read: BEST THINGS TO DO IN PINEHURST NC
5. Dale Earnhardt Sr.
The famed NASCAR racer Dale Earnhardt Sr., a native of Charlotte, North Carolina, has been in the spotlight for years. His fearless and aggressive driving style earned him the iconic nickname "The Intimidator". With an impressive record of seven Winston Cup Series victories, he stands as one of the most successful drivers in NASCAR history.
His extraordinary talent was seen in his unwavering pursuit of wins, especially in the storied Daytona 500, where he made a huge impact with 27 victories. He won an astounding 76 Cup Series races throughout his career, establishing himself as a real racing pro.
Tragically, in a cruel twist of fate, Dale Earnhardt Sr. lost his life in a racing accident in 2001. Even though he is no longer with us, he leaves behind an enduring legacy and an unimaginable impact on the sport that shaped his life.
Also read: BEST THINGS TO DO IN HICKORY NC
Tourist Places Charlotte Is Known And Famous For
1. Crowders Mountain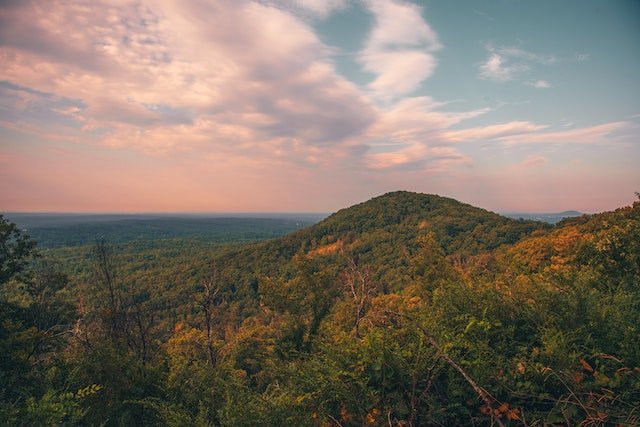 Are you in need of a break and craving an absolutely mesmerizing adventure? Look no further than the breathtaking Crowders Mountain in Charlotte, NC! 
This place is a true natural wonder. Featuring rugged landscapes, lush forests, and awe-inspiring vistas, a visit to this place is sure to leave you breathless and in complete wonder.
No matter your hiking level, Crowders Mountain offers tailored treks and rock climbing opportunities to bring out the adventurer in you. And when the sun sets, camping under the stars will reward you with a peaceful and soul-refreshing retreat.
From the summit of Crowders Mountain, you get a special treat! Located just 32 miles away, the city of Charlotte comes into view, showcasing its modern skyline. It's a breathtaking sight that reminds you of the perfect harmony between urban and natural beauty.
Well, there's more! Throughout the year, the park hosts exciting events and volunteer workshops, adding a vibrant touch to this already magical place. You'll get to explore stunning panoramic views and immerse yourself in nature's captivating charm. So pack your bags and let the adventure begin!
Also read: BEST THINGS TO DO IN WAYNESVILLE NC
2. NASCAR Hall of Fame
Experience the exhilarating world of motorsports at the NASCAR Hall of Fame. Located in the vibrant city of Charlotte, this ultimate destination is a thrilling tribute to speed and excitement. It invites the race lover within you to indulge in its glory.
It is dedicated to celebrating the world of motorsports and the incredible individuals who shaped NASCAR's legacy. At the NASCAR Hall of Fame, you'll get to indulge in the history and heritage of the racing world through interactive exhibits, artifacts, and simulator rides. In addition, the Hall hosts special events that make your visit here more educational and thrilling.
From the roar of engines to the thrill of victory, the NASCAR Hall of Fame showcases the immense love and passion that drive NASCAR. But it's more than just a museum; it's a place that unites fans with a shared love for racing. Whether you're a devoted racing fan or simply someone who enjoys cool stuff, the NASCAR Hall of Fame is a must-visit destination.
Also read: BEST THINGS TO DO IN SALVO NC
3. Bechtler Museum Of Modern Art
The Bechtler Museum of Modern Art is a cultural gem of Charlotte, NC. It boasts an impressive collection of modern masterpieces. As soon as you are inside, you'll be mesmerized by the artworks, also including the works by renowned artists like Picasso, Miró, and Warhol.
Furthermore, the museum's architecture, crafted by Mario Botta, exudes sleek and stylish vibes. This creates the perfect backdrop to immerse yourself in the world of art.
What's more, the museum offers engaging events and programs that make the experience truly enriching for all visitors. Whether you're an art connoisseur or simply an appreciator, the Bechtler Museum of Modern Art awaits to share the wonders of modern masterpieces with you.
From abstract expressions to thought-provoking pieces, the Bechtler Museum celebrates the enduring power of modern art. It promises a mesmerizing journey through artistic brilliance and cultural significance.
Also read: BEST THINGS TO DO IN BLOWING ROCK NC
4. Daniel Stowe Botanical Garden
Are you drawn to the alluring fragrance of flowers? If so, make sure to visit Daniel Stowe Botanical Garden in Charlotte, NC.
Spread across 380 acres, Daniel Stowe Botanical Garden is a true marvel of nature. It's famous for its stunning plants, flowers, and themed gardens that dazzle your senses with colours and scents. Walking through this lush paradise feels like stepping into a work of art, with serene landscapes and beautiful ponds all around.
It's a tranquil sanctuary where you can relax and feel inspired. Don't miss the enchanting Lost Hollow Children's Garden and the ever-changing seasonal displays here. Each visit to the garden ensures you a magical journey through the beauty of nature. The Garden promises an unforgettable experience that will make you fall in love with the natural world all over again.
Also read: BEST THINGS TO DO IN SYLVA NC
5. US National Whitewater Center
Established in 2001, the National Whitewater Center in Charlotte, NC has been a must-visit destination for outdoor adventure enthusiasts. It's renowned as the world's top whitewater spot, offering thrilling rafting, kayaking, and stand-up paddleboarding experiences for people of all skill levels.
Wait, there's more! The fun doesn't stop at the water. The center also offers a variety of exciting land activities like mountain biking, rock climbing, and ziplining. It's the perfect place for both adrenaline seekers and nature lovers.
With its stunning natural surroundings and a wide range of recreational options, the National Whitewater Center guarantees an unforgettable experience for every visitor.
Final Words: Many More Things Charlotte, North Carolina Is Known And Famous For
In the majestic city of Charlotte, North Carolina, where the name itself whispers the tales of royalty, modern-day adventures await to unfold! Situated between majestic mountains and the vast ocean, Charlotte seems like a real-life "choose-your-own-adventure" book, beckoning visitors to explore its wonders.
And when it comes to things to do! Charlotte is a buzzing hive of sports, museums, and outdoor escapades, leaving you wondering if you have stepped into an action-packed theme park disguised as a city.
The city's vibrant energy offers an abundance of activities to keep everyone entertained. From sports and museums to thrilling outdoor escapades, visiting here will make you feel like stepping into an action-packed theme park.
Amidst the urban hustle, various hidden gems shine brightly – The Old Mecklenburg Brewery, Freedom Park, Mint Museum, and Carowinds stand as a magical oasis for recreational delights. Beyond the destinations discussed, day trips in Charlotte serve as a doorway leading to breathtaking destinations and unearthing hidden historical treasures of the city.
Thus, in Charlotte, the possibilities know no bounds, and laughter and excitement flow freely. Whether you're tracing the city's royal heritage, embarking on day trips to enchanted lands, toasting craft beer like a time traveler, or reveling in the merriment of Freedom Park's festivities, Charlotte beckons with unforgettable adventures and an abundance of laughter along the way.