Located amidst the lush greenery of Florida, Wesley Chapel is a vibrant and dynamic community that exudes a unique charm and allure. With its idyllic location and rich history, this bustling town has become a popular destination for those seeking a perfect blend of small-town charm and modern amenities. From its picturesque landscapes to its welcoming atmosphere, Wesley Chapel is a haven for residents and visitors alike.
Whether you're exploring its quaint downtown area, indulging in outdoor adventures, or immersing yourself in its diverse cultural scene, Wesley Chapel offers a treasure trove of experiences waiting to be discovered. So, come along as we embark on a journey to uncover the many wonders of Wesley Chapel and uncover the hidden gems that make this town truly one-of-a-kind.
Things To Do Wesley Chapel
1) Epperson Lagoon
The Epperson Lagoon stands tall as the crown jewel of Wesley Chapel, a dazzling aquatic wonderland designed to captivate and delight residents and tourists. The sheer size and expanse of the Epperson Lagoon offer a world of possibilities for aquatic adventures.
If you are a swimmer or not, the Lagoon features a variety of water sports to keep everyone involved and cherished. There is something for everyone. Take a dip in the pristine waters and revel in the joy of swimming or try your hand at exciting water sports such as kayaking, paddleboarding, and even sailing. Also, there are lots of inflatable slides and tubes that provide countless hours of lively fun in the pool and keep your little ones entertained.
The banks of the Epperson Lagoon are truly an abode for leisure and rejuvenation. With a plethora of options available, such as but not limited to food concessionaires serving delightful snacks, lawn games to keep you engaged, and a variety of other refreshing activities, the experience here is absolutely unparalleled.
Whether you wish to soak up the rays on the sandy coastlines, play beach volleyball, or just unwind under the swaying palm trees, the Epperson Lagoon guarantees an incredible experience that will leave you with cherished memories for a lifetime.
2) Wesley Chapel District Park
Despite its population and affluence, Wesley Chapel will never fail to surprise you with its outdoor spaces and one among them is Wesley Chapel District Park.
The Wesley Chapel District Park is the one and only public park in town. Established in the year 2008, the park is sought after by locals and tourists alike. As you stroll through Wesley Chapel District Park, you'll be greeted by covered gazebos that are ideal for relaxing and picnics. The well-kept grounds are lush and inviting, enabling people to spread out and appreciate the natural beauty of the surroundings.
Wesley Chapel District Park is also ideal for fitness enthusiasts as it has a network of paths suitable for biking, running, or leisurely walks, facilitating opportunities to stay active and enjoy the great outdoors.
In addition to the top-tier amenities, the park offers a huge playground and a fitness center to cater to the lifestyle of its discerning population. So, whether you enjoy a brisk morning jog or a leisurely stroll after sunset, the park provides a tranquil atmosphere that's perfect to engage in any of your favorite pursuits outside.
Also read: THINGS TO DO IN LEXINGTON NC
3) AdventHealth Center Ice
Want to feel the chill of winter in the middle of summer? Indeed, it's a yes!
Courtesy to AdventHealth Center Ice, it brings the magic of ice skating to the tropical hot climate of Florida. Yes, you read it right: you can enjoy the popular wintertime pastime of ice skating in the middle of summer in Florida, the city known for its warm temperatures and sunny skies.
As the biggest ice skating rink in the southeast United States, AdventHealth Center Ice is a popular destination for families and sports enthusiasts alike. Whether you're a seasoned skater or a beginner, this state-of-the-art facility offers a range of activities for all skill levels.
In addition to ice skating, AdventHealth Center Ice also hosts a variety of other sports, including hockey, curling, and figure skating. You can watch thrilling games and competitions or even participate in educational programs to learn the basics of ice skating or the aforementioned sports. The venue is equipped with modern amenities, offers rental equipment and has skilled instructors to ensure a safe and enjoyable experience for everyone. So, if you're in Wesley Chapel and need a respite from the Florida heat, stop by AdventHealth Centre Ice. A visit here will reward you with a cool and refreshing experience that will transfer you to a winter wonderland even in the heat of summer.
4) Grove Theater at Wesley Chapel
The Grove Theatre at Wesley Chapel is a fantastic entertainment venue to visit. Formerly known as the Cobb Theater, the Grove theater has just been renovated to create a "movie theater of the future," with magnificent seats, a terrific sound system, and other essential amenities to assist you have an enjoyable evening.
This cutting-edge facility has 12 theatres, some of which also provide dining options or even spin classes, delivering you an extraordinary and immersive movie-watching experience.
No matter which option you choose, you're sure to have a fantastic time watching the latest blockbusters at The Grove Theater. With its modern amenities and cutting-edge design, this entertainment venue promises a memorable movie experience that will delight both casual movie-goers as well as avid film enthusiasts.
Also read: THINGS TO DO IN HIGHLANDS NC
5) Saddlebrook Resort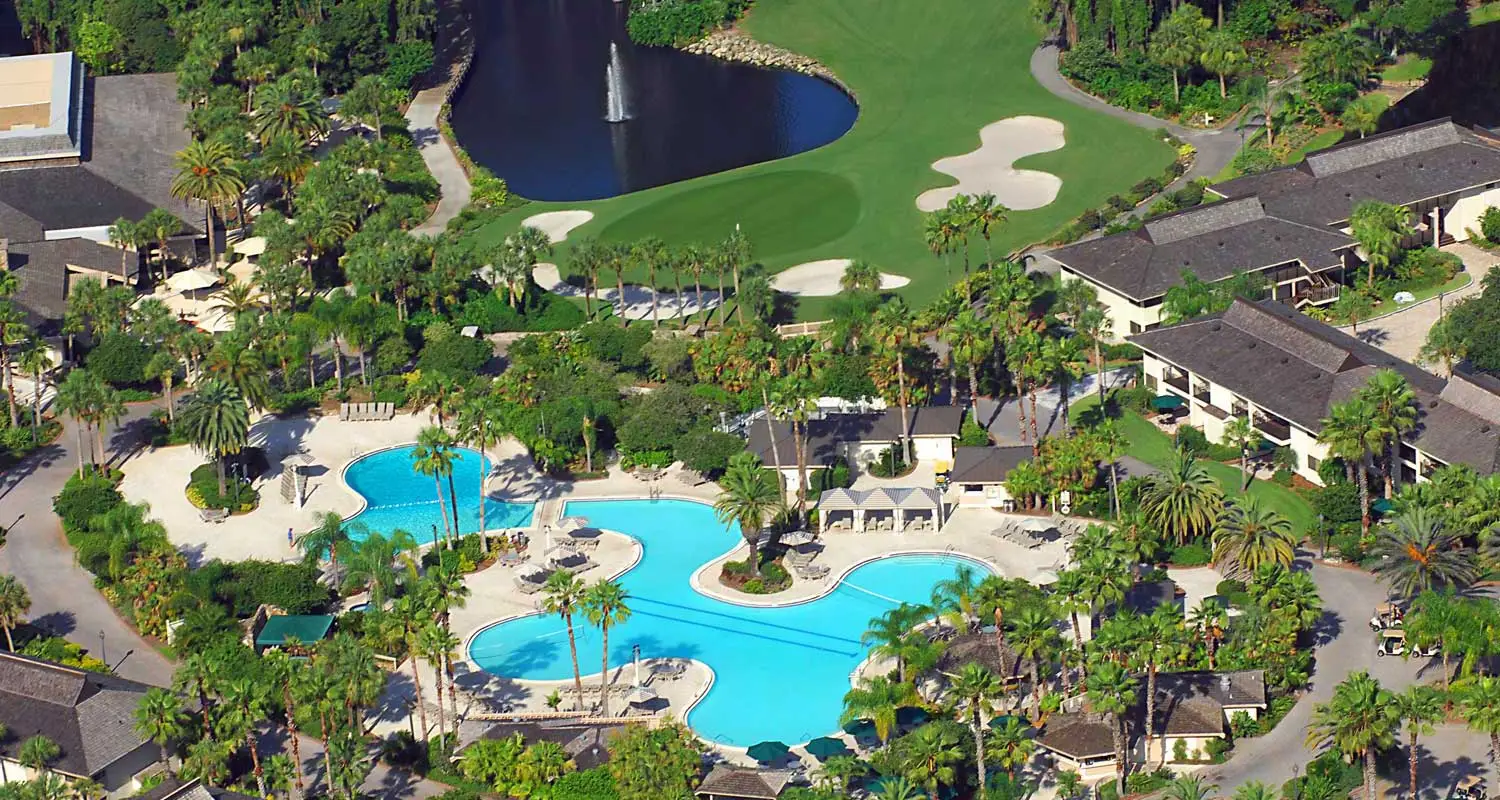 Nestled in the heart of Wesley Chapel, Saddlebrook Resort is an acclaimed destination that offers much more than just a place to stay. One of the resort's main highlights of this resort is its world-class training facilities for golf and tennis, which have earned it a coveted spot on the lists of top training facilities in the world.
The resort's lively golf courses and tennis courts are set against a backdrop of beautifully bordered cypress trees. What else? The lush vegetation and lovely echoes of birdsong further contribute to a peaceful and attractive ambiance that is very breathtaking and tends to pleasantly influence your game.
Furthermore, with comprehensive tennis and golf programs catering to all skill levels and ages, the Saddlebrook emerges as a one-stop shop for all tennis and golf enthusiasts. Whether you're a seasoned pro or a beginner, you can partake in expert-led lessons and training sessions to hone your skills and elevate your game.
What distinguishes Saddlebrook Resort is its dedication to preserve Florida's natural beauty, making it a genuinely unique resort. Here, you may enjoy the best of both worlds: world-class sports facilities and the authentic beauty of Florida's natural landscapes, all while staying in the sumptuous amenities of a world-class resort.
On top of that, the Saddlebrook also has a spa, a fitness center, swimming pools, and nature trails, promising that you'll have a complete enjoyment package.
6) Florida Exotic Bird Sanctuary
If you have a soft spot for our feathered friends, a visit to the Florida Exotic Bird Sanctuary is a must.
It is a non-profit bird rehabilitation facility operated by a devoted team of specialists who share a profound affection for winged species. The sanctuary is home to over 800 different bird species, including lively and friendly parrots and majestic macaws.
You have an opportunity of watching and interacting with these birds, but only to an extent that is reasonable. The Florida Exotic Bird Sanctuary's purpose is to educate people about the responsibilities that come along with owning parrots and other exotic birds as pets.
Visiting here, you will be astounded by how nicely these creatures are cared for. As you walk in, you will be greeted with cheerful smiles, nourished bellies, and clean surroundings, distinguishing the sanctuary from many other zoos in the country.
Seeing all of this, you may be tempted to adopt one of these lovely birds; however, the sanctuary does not provide adoption services. In spite of the fact that these unique and delicate species are not available for adoption, a visit to the Florida Exotic Bird Sanctuary is a joyful experience that will leave you with a profound appreciation.
Also read: Things to Do in Hochatown Oklahoma
7) Shoppes at New Tampa
For a relaxing and worry free shopping experience in Wesley Chapel, head over to New Tampa.
The New Tampa is a premier destination for retail therapy in Wesley Chapel, offering a whopping 188,000 square feet of shopping bliss. This shopper's paradise is brimming with an array of shops, stalls, restaurants, and galleries, catering to every shopaholic's taste and preference.
If you're in need of groceries or supplies for your vacation, Publix, a beloved Florida institution, has you covered with their well-stocked supermarket on site. Those looking to express their creative side can also enroll in art courses at Pinot's Palette, where they can test their talents with various mediums while sipping glasses of their favorite alcoholic beverages.
In addition to shopping and art, The Shoppes at New Tampa has a variety of dining and entertainment options, providing plenty of opportunities for leisure and enjoyment. With ample parking and other conveniences accessible right at the plaza, your entire visit here is going to be relaxing and pleasurable.
Whether you're in the mood for shopping, dining, or entertainment, The Shoppes at New Tampa is a must-visit destination for all your retail needs in Wesley Chapel.
Also read: Things To Do In Salisbury NC
8) Lexington Oaks Golf Club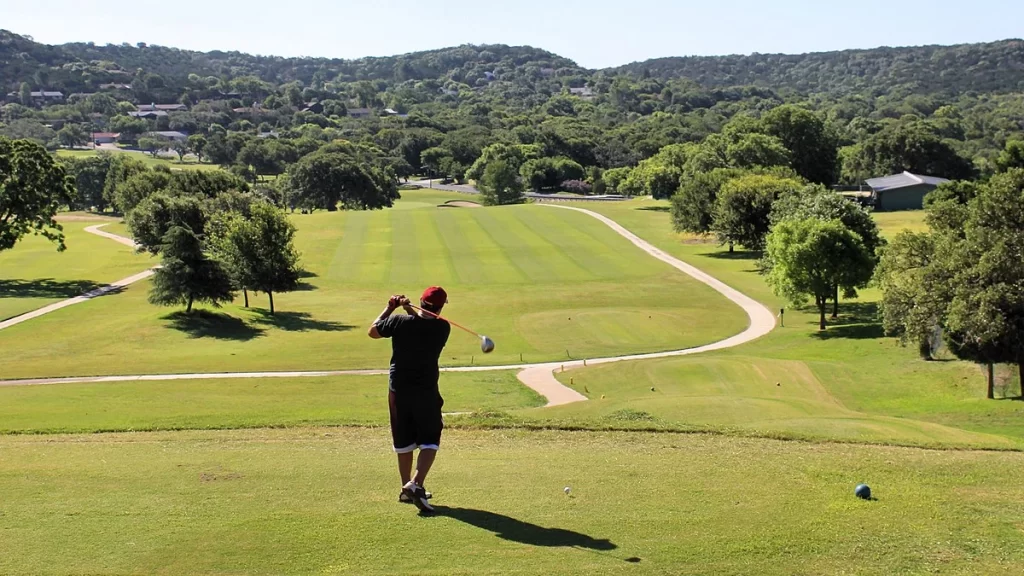 At Lexington Oaks Golf Club, no matter if you're a seasoned pro or a beginner, you're in for an exceptional experience.
This premier outdoor facility mirrors the affluent lifestyle of Wesley Chapel's residents. It boasts meticulously maintained grounds, a challenging yet well-designed course layout, serene ponds and fountains, as well as a lot of other amenities. With 18 holes to test your skills, you're sure to have a memorable round, and may even find yourself wanting to come back for more. When you need to recharge, Omari's Bar & Grill, the golf club's own restaurant, is there to help. Renowned for its relaxing ambiance, extensive menu, and friendly staff, the restaurant provides a pleasant dining experience for all. Whether you want to grab a bite before your game or unwind with delicious food and cozy ambiance after finishing your round, Omari's Bar and Grill is the perfect spot to satisfy your hunger and indulge in some well-deserved relaxation.
9) Shops at Wiregrass
In Wesley Chapel, you'll find more than one retail center to cater to the diverse wants and needs of its residents and tourists. One of the notable options is the Shops at Wiregrass, which stands out with its open-air layout. With a variety of shops, restaurants, stalls, and entertainment facilities, this mall has something for everyone.
What sets the Shops at Wiregrass apart is its pedestrian-friendly design, which allows you to pleasantly browse the mall without any inconvenience. In addition to its everyday offerings, this mall also hosts annual events that draw crowds from the community and beyond. From the Symphony in Lights Holiday Extravaganza to the Spring & Fall Fair and Artisan Street Market, there are plenty of opportunities to partake in the community spirit and mingle with fellow residents and visitors alike. If you're interested in joining one of these events, be sure to check out the mall's calendar to stay updated on the latest happenings. The Shops at Wiregrass is not only a shopping destination but also a hub of community engagement and entertainment for the residents of Wesley Chapel.
Also read: THINGS TO DO IN SYLVA NC
10) Mouse Trap Escape
If you're a fan of puzzles, clues, and thrilling mysteries, then Mouse Trap Escape is exactly what you need.
This unique attraction offers themed rooms that are ideal for friends and family looking for an exciting adventure. From the Hostel to the Octagon to the Dungeon, there are various options to choose from depending on your mood and level of challenge.
At Mouse Trap Escape, you and your group will need to work together, test your intuition, and use your problem-solving skills to escape the locked room. It's a thrilling and perplexing experience as you race against the clock to solve puzzles, find hidden clues, and connect the dots to unlock the door and earn your freedom.Many visitors describe the experience of unlocking the door and fleeing the room as the most enjoyable part of their day. If you're up for a challenge and enjoy immersive and interactive experiences, make sure to head over to Mouse Trap Escape to put your skills to the test. It's an adventure that will test your wits and provide an unforgettable experience for puzzle enthusiasts and thrill-seekers alike.
11) Grillsmith
When visiting this delightful town, you simply must indulge in the local dining scene, and a beloved establishment not to be missed is Grillsmith. Considered a Wesley Chapel institution, this restaurant serves up refined and delicious meals in a luxurious setting that exudes elegance.
Grillsmith is a chef-inspired restaurant concept that offers innovative dishes inspired by world cuisines, guaranteeing exciting flavor combinations that will tantalize your taste buds. The menu features classic American fare with unique twists and upgrades that enhance the taste and textures of every dish. From fusion salads to delicate desserts, a wide selection of fine wines to perfectly grilled steaks cooked to perfection, Grillsmith has something for every discerning palate. So, whether you're looking for a romantic date night, a special occasion celebration, or simply a memorable dining experience, Grillsmith is a must-visit destination for foodies and culinary enthusiasts alike.
Also read: THINGS TO DO IN POTEAU OK
12) Cypress Creek Flood Detention Area
This hidden oasis is a perfect escape for those seeking respite from the hustle and bustle of urban life. With its stunning wetlands, woods, clearings, and trails, the area offers ample opportunities for nature hikes and wildlife encounters. Bird enthusiasts will be thrilled to spot a variety of avian species such as wrens, herons, woodpeckers, owls, and many more that call this place home. There are camping sites available for the adventure seekers, but most people prefer backcountry camping for a really immersed nature experience. It's vital to note that wilderness camping in this area is entirely self-sufficient, as there are no amenities, water sources, or electricity. But for those seeking an authentic Florida outdoor adventure, this is the perfect destination.
From an avid hiker, bird watcher, to nature lover, the Cypress Creek Flood Detention Area is a haven of tranquility and natural beauty for everyone. It offers a serene escape from the urban noise, allowing you to immerse yourself in the unspoiled splendor of Florida's wilderness.
13) Highland Axe Throwing
Throwing axes is one of the most entertaining activities to engage in with your vacation buddies in Wesley Chapel. Highland Axe Throwing, located at The Grove in Wesley Chapel, offers an exciting experience and is an accessible pastime that can be enjoyed by almost anybody. Once you're on the floor, you'll be sticking axes like a pro in no time!
At Highland Axe Throwing's venue, Friday and Saturday nights are open to individuals 18 and older, whilst Sundays are open to youngsters aged six and older when accompanied by a paying adult.
In case if you choose to book a special event at Highland Axe Throwing, your group will gain exclusive access to the venue, including all designated lanes, targets, seating areas, and axe instructors. Moreover, their skillfully experienced teachers will lead you through the axe-throwing procedure, providing teaching and help while you and your group participate in numerous jobs and activities.
Besides the thrilling axe throwing activity, visitors can also purchase alcoholic and non-alcoholic refreshments here, adding to the overall experience. Hence, for a fun night out with friends or a unique group activity for a special event, Highland Axe Throwing provides a safe and exciting environment for axe throwing enthusiasts of all ages.
Also read: Things To Do In Thackerville OK
14) B Creative Painting Studio
Embrace your creativity and bring your masterpiece to life at B Creative Painting Studio, where the possibilities are endless!
At B Creative Painting Studio, you'll find a wide array of ceramics to choose from, and the best part is that all their colours are non-toxic! From glasses to plates, miniatures to specialty products, there's something for everyone to create their own unique piece of art. With a variety of paint colours, stencils, imprints, and other materials available, you'll have everything you need to let your creativity flow. The friendly and knowledgeable staff at B Creative Painting Studio is always on hand to offer advice on design and execution, ensuring that you create a masterpiece that you'll be proud of.
Once you're done with your creation, simply leave your pottery at the studio, and it will be fired and glazed for you. You can pick up your finished piece in just one week!
15) Florida Avenue Brewing Co.
Florida Avenue Brewing Co., named after its initial placement on one of Tampa's most famous highways, is a craft beer destination that offers a memorable beer journey to all its visitors. With sixteen draft lines and a full-service restaurant serving beer, wine, and creative cocktails, their kid-friendly taproom is a hub of craft beer culture.
At Florida Avenue Brewing Co., you can take a stroll through their walk-in beer cave, relax in their inviting outdoor beer garden, and explore their cutting-edge manufacturing plant. They also have three unique event spaces available for corporate meetings, birthday parties, and other special occasions. Thanks to private function personnel, rental facilities, a variety of food and beverage options, and over 9,500 square feet of customizable space, the Avenue can accommodate events of all sizes.
Perhaps you're a craft beer connoisseur or simply searching for a distinctive setting for your next event, Florida Avenue Brewing Co. provides something for all of us. Come and experience their warm hospitality, delicious brews, and unforgettable atmosphere.
Also read: THINGS TO DO IN NORTH CAROLINA
Conclusion
This lovely town has a wide range of intriguing activities and attractions for visitors to enjoy. Wesley Chapel has something for everyone, from daring escape rooms to elegant dining experiences, tranquil natural preserves to unusual axe-throwing adventures. The town offers a broad selection of activities that cater to different interests and ages, immersing yourself in nature and fun experiences that unleash your creativity. Come enjoy the best of Wesley Chapel and make unforgettable memories!