Whether you're eyeing it as a peaceful retirement spot, a potential workplace, or as a destination to start a fresh chapter in your life, Asheville, NC is an excellent choice in every way. Located in the western part of the state, this city nestled between Appalachian and Blue Ridge mountains offers plenty of things to try your hands at. With about 90,000 population and growing, Asheville combines small town charm with urban lifestyle.
Certainly, Asheville offers a diverse range of captivating activities and noteworthy aspects to take into account. Equally important is gaining an understanding of certain drawbacks associated with this location.
So, without further ado, let's explore what adds excitement to residing in this unique destination, as well as considerations that you should keep in mind.
Pros of Living in Asheville NC
1. Enchanting Natural Beauty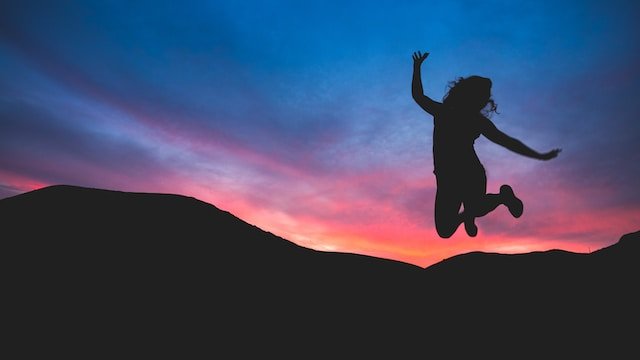 If you fantasize living near tall mountains, surrounded by diverse vegetation – Asheville is for you. One of the main benefits of moving to Asheville is its stunning natural beauty.
Also read: PROS AND CONS OF LIVING IN DURHAM NC
People living here are treated to views of hills, forests, and waterfalls every day. It's like having a nature walk in your own backyard. And that's not all – the famed Blue Ridge Parkway provides amazing vistas!
The best part is that you don't have to be a nature fanatic or travel a lot to appreciate this. Just gazing out your car window while driving provides access to breathtaking panoramic vistas.
This implies, living in Ashville you may enjoy continual mountain vistas, the sound of streams and rivers, and a breathtaking display of colorful leaves in the fall.
2. Vibrant Arts and Cultural Scene
Asheville stands as a true haven for the arts enthusiasts, captivating the senses with its vibrant offerings. Whether it's exquisite paintings, intricate sculptures, or captivating performances, the city consistently leaves observers in awe.
Also read: COOL THINGS CHARLOTTE NC IS KNOWN AND FAMOUS FOR
An artistic destination not to be missed is the River Arts District, where artists proudly present their extraordinary creations. Furthermore, the exuberant celebrations of the LEAF Festival offer the harmonious blend of music, art, and joyous companionship. Apart from this, a selection of splendid venues offers a more intimate setting for entertainment, with favorites such as the Grey Eagle and Thomas Wolfe Auditorium gracing the list. Lastly, the city's streets come alive with a variety of street entertainers, infusing the urban environment with mesmerizing sounds and adding a mystical dimension to the atmosphere.
3. Yummy Food
As a food enthusiast, Asheville has a tantalizing invitation for you. The city's local delicacies promise a soothing and flavorful journey through its gastronomic landscape. This experience pays homage to dedicated farmers cultivating fresh vegetables and skilled chefs crafting exquisite masterpieces. Adding to the delight, Asheville hosts an extravagant food and wine festival, celebrating diverse tastes and showcasing culinary mastery.
Within the city, an array of dining establishments caters to various preferences, from budget-friendly treats to lavish feasts. Additionally, whether you decide to live in the northern or southern part of the city, in Asheville you will find a hub of breweries.
Also read: Cool Things North Carolina Is Known and Famous For
In essence, Asheville's culinary scene is a fusion of flavors, traditions, and dedication that every food lover will surely appreciate.
4. Strong Community Connection
With a population of less than 100,000 people, Asheville is like a giant family where everyone knows and cares about each other. The residents here exude exceptional warmth, readily uniting for shared experiences. The city comes alive with lively gatherings and events that amplify the joy, drawing everyone together for a splendid time. The Mountain Dance and Folk Festival, in particular, stand out as special events that foster a culture of happy companionship.
In this vibrant community, encounters with familiar faces become a common scene given the city's intimate size. The city's relaxed, friendly atmosphere generates a sense of being both welcomed and sheltered.Moreover, knowing that people around you are there to help acts like a safety net, providing a caring atmosphere.
5. Outdoor Wonderland:
One of the primary attractions of residing in Asheville lies in the accessibility to awe-inspiring outdoor recreation. Since the city is surrounded by mountains, there are endless recreational opportunities here . You can go hiking, biking, or even try fun water activities like swimming and kayaking. The whole city is like a huge, beautiful playground with so many things to do.
There are also some really cool forests, parks, and mountains to explore. The Scenic Blue Ridge Parkway is a must-see and gives you incredible views. If you're an adventure lover, you'll be drawn to the U.S. National Whitewater Center for exciting activities. And if you're looking for a peaceful escape, the Pisgah National Forest has lovely trails and spots where you can relax and enjoy nature.
6. Balanced Climate:
Asheville boasts unique and favorable weather compared to the rest of the state. It offers a delightful blend of seasonal experiences. The diversity of its climate ensures a touch of everything. Winter invites cozy moments by the fireplace, spring blooms with vibrant flowers, while autumn paints a picturesque scene with its array of colorful leaves. Each season brings its own captivating changes to savor.
This distinctive climate scene is because of Asheville's mountainous location. Its greater elevation functions as a mild air conditioner, resulting in cooler summers and crisper winters. Such weather is perfect for indulging in outdoor activities all year. Additionally, due to its more inland location compared to other areas in North Carolina, Asheville remains unaffected by the frequent hurricanes that often impact coastal regions.
7. Architectural Grandeur:
Asheville's distinct character is defined by its impressive array of architecture grandeur. The city proudly showcases one of the most concentrated collections of architectural structures in the state.
Also read: Best Things To Do in Kernersville NC
Every structure in Asheville carries its own unique narrative, exuding an alluring and distinctive charm. Notably, landmarks like the Biltmore Estate, Asheville's City Hall, Grove Arcade, and the First Baptist Church stand as visual marvels. Each architectural structure located here evokes a sense of enchantment. Moreover, exploring the Grove Arcade reveals a mesmerizing display of intricate terracotta ornamentation and arches inspired by Gothic design. This unique charm adds to the experience, complemented by awe-inspiring views that take your breath away.
8. Educational Opportunities
Asheville stands out as a prominent hub for students, a remarkable feat considering its size.
The city's dedication to education shines through its esteemed institutions like the University of North Carolina, Western Carolina University, and Appalachian State University. This ensures that learners have abundant opportunities for both academic advancement and personal development. The presence of the North Carolina Arboretum, in partnership with the university, adds another layer of enrichment by offering educational programs centered around nature and botanical studies. Another notable thing is that all these educational institutions lay within a convenient commuting distance. Thus, if you are in Asheville for some learning experience, this vibrant atmosphere of the city will make you feel like embarking on a journey of boundless knowledge.
9. Party Time All Year:
The spirit of celebration flourishes in Asheville. This is evident through its varied festivals and events that highlight local artistry, heritage, and flavors, promoting an environment of shared delight and unity.
Also read: Best Things to Do in Graham NC
These gatherings cultivate an ambiance of happiness and unity. The dynamic energy during occasions like the Mountain Dance and Folk Festival mirrors the city's festive vibe. At the Biltmore Estate, seasonal events like the renowned Biltmore Blooms and enchanting Candlelight Christmas Evenings embody the city's festive customs. Almost every weekend, the stage comes alive with live performances, drawing in numerous renowned bands to showcase their music in Asheville.
Cons of Living in Asheville, NC
1. Tourist Congestion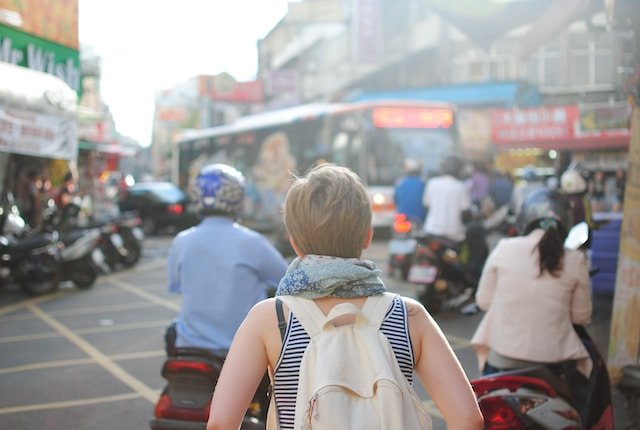 Asheville's unique mountainous location and abundant recreational opportunities attract millions of tourists annually. Moreover, the city's warm hospitality provides visitors with a sense of local belonging, which is a standout feature whether you're a resident or a tourist. However, this also implies dealing with substantial traffic influx during the busy seasons. The high tourist seasons often result in congested streets and crowded popular landmarks, necessitating locals to navigate through the increased visitor presence.
2. Cost of Living:
The allure of Asheville comes at a cost- notably in terms of housing. The cost of living in the area is higher than the national average. As a result, before relocating here, you need to perform rigorous financial preparation.
Also read: BEST THINGS TO DO IN PINEHURST NC
Asheville's high cost of living persists and is projected to keep rising. A survey by the Chamber of Commerce has revealed Asheville as the most costly city in North Carolina. Notably, average rental rates here outweigh those in the rest of the state. Furthermore, Asheville is a competitive housing market with the median property value rising significantly over the recent years.
However, if you are concerned about spending on housing but still want to live in Asheville, you may look for more affordable alternatives in neighborhoods away from the city center.
3. Job Market Dynamics
Asheville has a diverse job market, but possibilities may not be as plentiful as in larger cities. Since the city lacks a reputation as a major economic and financial center, professional prospects are limited.
Furthermore, a sizable fraction of job possibilities exist in the fields of hospitality, retail, and government. Unfortunately, these industries have a reputation for paying relatively low wages. In general, earnings in Asheville have not kept up with the steadily rising cost of living.
Also read: BEST RESTAURANTS IN CLAYTON NC
As a result, you may need to look into alternate career paths in order to sustain yourself in the city. Telecommuting and remote work options could provide a solution for those seeking specialized job opportunities.
4. Traffic Challenges:
Asheville is currently grappling with the challenges of growth. The city's popularity has led to a steady influx of people into the region, resulting in what can be described as growing pains.
With newcomers flocking to the city, it contributes to the escalating traffic congestion. More people mean more cars, and this leads to roads getting a bit busy. As a result of this rapid expansion, the city's infrastructure is under strain. The city is navigating a delicate equilibrium, striving to foster economic growth and cater to the evolving demographic while preserving the distinct charm of tight-knit community ambiance of Asheville.
Nonetheless, there are strategies to mitigate traffic issues, such as carpooling, utilizing public buses, or opting for bicycling.
5. Weather Variability:
The mountainous landscape of Asheville contributes to rapid and unpredictable weather changes. While these mountains offer protection against tornadoes and similar disasters, they also demand adaptability and readiness for sudden shifts. Being prepared to adapt to different weather conditions is crucial, as it's akin to encountering a surprise weather event daily.
Also read: BEST THINGS TO DO IN SYLVA NC
Furthermore, rainy days in Asheville often lead to frequent instances of flooding. Rivers and creeks swell rapidly, causing streets with poor drainage to become inundated and difficult to navigate. Additionally, many residences in the lower regions of the area find themselves submerged in water.
6. Shortage of Playgrounds
Asheville is undeniably abundant in recreational opportunities for adults; however, the city's choices for children are restricted. There aren't many playgrounds intended for children.
Due to the city's congestion, you may find it challenging to take your children out for entertainment or physical play. While there are playgrounds in the city, they are few in number and often situated in remote areas. Alternatively, the existing playgrounds might become overly crowded due to the scarcity of options.
7. Educational Scope:
While Asheville offers education opportunities, those seeking a broader range of academic pursuits might consider the offerings in larger metropolitan areas. The city does have some educational institutions, however the choice of academic programmes and majors available is not as extensive as in larger cities.This is a constraint for persons seeking specialized academic subjects or want to engage in research or advanced study. Furthermore, Asheville's smaller population may provide less cultural diversity, thereby restricting exposure to a range of opinions, ideas, and experiences.
Also read: Best Things To Do In Salisbury NC
But don't worry, online courses and workshops are available to help you fill in the gaps in your education and interests.They can provide you an avenue for learning even if the local options are limited.
8. Homelessness
Asheville has a surprising homeless population within the city. One can observe larger groups of homeless individuals gathering in city parks after dark.
Homelessness is not an Asheville-specific issue. Although the number of homeless people in this city is relatively low when compared to other places, it ought not to be ignored. Just take a casual stroll around the city streets and you will find a considerable presence of homeless persons. They range from people seeking aid downtown to homeless camps located across the city. There are also some less affluent neighborhoods and places with evident gang activity.
The reassuring part about all of this is that you'll always feel personally secure here because of the pleasant and courteous people around you.
9. Transportation Infrastructure:
Asheville's public transportation system is undergoing improvements, but it might not be as refined and established as those in larger cities. Therefore, having your own vehicle can be a better bargain for getting around the city efficiently.
Furthermore, there are not many bus lines available, resulting in particular neighborhoods missing transit coverage. Also, the bus timetables might be baffling and unreliable owing to the early evening service termination. Thus, relying on public transit in Asheville typically eats up your precious time.
Also read: BEST THINGS TO DO IN SANFORD NC
Final Words: The Pros and Cons of Living in Asheville, NC
Living in Asheville offers a blend of captivating experiences, blending allure with practicality. Nature's beauty and artistic infusion create an enriching atmosphere. Outdoors, from serene strolls to invigorating hikes, promise enjoyment, while breweries mark a flavorful craft beer innovation.
However, acknowledging practicalities like finances and job opportunities also matters. Like any masterpiece, contrasts exist. While Asheville's splendor is within reach for those who can manage its costs, there are challenges that demand thoughtful budgeting for those with tighter financial constraints.
As you look ahead to the journey, keep in mind that living here isn't only about securing a place to stay – it's about creating a canvas from the ordinary and the remarkable. It's a fusion of everyday routines and extraordinary adventures, all ready for you to embrace. Hence, choosing to call Asheville home means becoming a part of the enchanting community filled with lively vibe and diverse experiences.