Considering a relocation? Searching for a locale that presents a wide range of amenities and opportunities? If so, allow me to introduce you to the captivating town of Hickory.
Located at the foot of the Appalachian mountains, snugly positioned between the vibrant cities of Charlotte and Asheville, Hickory beckons you with its distinctive small-town charm. With a population of around 40,000, this town boasts a rich history of craftsmanship and proudly carries the title of the "Furniture Capital of the World."
What's more, the town is graced with warm Southern hospitality and surrounded by peaceful landscapes. As with any place, there are both positive aspects and things to weigh before making Hickory your hometown.
In this article, we will explore the pros and cons of living in Hickory North Carolina, a topic of interest for both residents and those considering a fresh start in the area.
Pros of Living in Hickory NC
1. Affordable Cost of Living
Located far from the urban chaos, Hickory emerges as a shining star when it comes to affordable living. It is a place where life feels light on the wallet and heavy on contentment. Unlike those pricey urban hubs, Hickory boasts lower living costs across the board – from housing to groceries, utilities, and more. In a world where real estate costs can be as unpredictable as a roller coaster, Hickory stands firm with its steady prices over the years.
So, if you're ready to swap out the urban life's noise for the sweet melodies of birds chirping and bask in budget-friendly bliss, Hickory is calling your name. Its enchanting allure and budget-friendly offerings pave the way for a thriving life without wreaking havoc on your bank balance.
Also read: PROS AND CONS OF LIVING IN DURHAM NC
2. Favorable Climate
Living in Hickory comes with a definite perk: its favorable climate. The town has a cozy and delightful atmosphere all year round, as opposed to dealing with harsh temperatures or unrelenting weather in other regions.
Winters are mild and crisp, offering refuge from the biting cold winds, while summers are moderately warm without the intense scorching experienced elsewhere. And when autumn approaches, the air becomes crisp and the foliage reveals a breathtaking variety of hues. In a nutshell, Hickory's climate encompasses the finest aspects of nature, making it a superb choice for a place to call home.
Also read: COOL THINGS OKLAHOMA IS KNOWN AND FAMOUS FOR
3. Family Friendly Atmosphere
Hickory stands apart with its serene small-town charm, exuding a unique and quaint allure that often misses in metropolitan areas. Featuring a close-knit community atmosphere, it tends to foster an overwhelming sense of belongingness and familiarity that renders it an ideal destination for raising a family. Moreover, the residents of Hickory are generally friendly and show indifference over meddling in other people's work. As a result of their subtle communication habits, the people here are peaceful. This general calm guarantees that the neighborhood is tranquil and free of the clamor that may frequently abound in urban living.
In addition, the town's serene atmosphere provides opportunities for revitalizing activities. Families may enjoy a more laid-back lifestyle while spending precious time together.
4. Natural Beauty
In a study conducted by Travel and Leisure, it has been revealed that Hickory is the most picturesque and economically viable place to establish residence in the United States. While its real estate prices might pleasantly surprise you, don't underestimate the city's natural beauty.
Tucked away in the foothills of the Appalachian Mountains, Hickory treats you to stunning landscapes, from rolling hills to calm lakes. But it's not all about the scenic vistas – Hickory also offers a variety of exciting activities. You can enjoy hiking, strolls, camping, and fishing.
Whether you're up for a chill picnic or an active outdoor adventure, you won't run out of things to do in Hickory. It's a place where you can truly relax and have fun at the same time.
5. Proximity to Nearby Cities
Residing in Hickory means you have effortless connectivity to neighboring metropolises such as Asheville and Charlotte. In just under an hour's drive, you'll find yourself immersed in the vibrant pulse of neighboring cities, offering a plethora of options including shopping stores and outdoor activities. Therefore, if you frequently yearn for new experiences, Hickory provides a gateway to the world of discovery. With Hickory as your home base, a fresh metropolitan adventure is only a short drive away. So, let monotony escape – with Hickory as your home base.
Also read: Best Things To Do in Kernersville NC
6. Cultural and Arts Scene
The small city of Hickory might surprise you with its big passion for arts and culture. from enchanting theater performances to toe-tapping music gigs, and even graceful dance shows, there's something in every corner of the town.
Don't go thinking small size means small culture. Nope! Hickory bursts with life thanks to its stunning art galleries, local theaters, and music festivals that make the air hum with excitement. Want to journey into the past? Explore historic sites that tell stories older than time. Love to learn? Museums await your curiosity with open doors.
And if you're feeling artsy yourself, you can explore the local art scene at the Hickory Museum of Art or even try your hand at creating something at one of the local studios. Additionally, we absolutely can't overlook the festivals – those heart-skipping moments and community celebrations that paint the town in vibrant colors.
Cons of Living in Hickory NC
1. At Times The Weather Can Feel Miserable
One of the cons of living in Hickory revolves around the weather. While most of the time the weather here is pleasant, sometimes it can take a turn for the worse. These instances of weather can lead to both discomfort and unpredictability. It becomes challenging to anticipate when the conditions might transform to become excessively hot, chilly, or drenched with rain.
When the weather turns hot, it tends to escalate quickly, becoming uncomfortably warm. Similarly, during colder periods, temperatures often drop below 44ºF, catching residents off guard.
Therefore, it's advisable to take these occasional weather changes into account when planning to relocate to Hickory. Being well-prepared for these unforeseen shifts in weather conditions ensures that you can make the most of the city's offerings without any hitches.
Also read: BEST THINGS TO DO IN GREENVILLE NC
2. Education Falls Short of Excellence
Hickory's educational scene doesn't notably excel in terms of exceptional offerings. There are institutes present, but the range of available educational options might not be as extensive as what you are looking forward to. This limited selection could potentially present a challenge for those in pursuit of specialized education or aiming for higher-level institutions. However, the educational quality provided here falls short of expectations due to certain persistent racial discrimination concerns that could influence the entire learning experience.
3. Racism
Racism in Hickory is a real problem that cannot be ignored. Unfortunately, it causes observable disparities between various racial and ethnic groups in the city. It's a serious problem here. Recent reports have confirmed this fact and demonstrated how these disparities are evident and have an impact on many aspects of life in Hickory. It is clear in areas like school, job, and other avenues.
Moreover, the fact that there appear to be more white kids in Hickory's high schools than black pupils is troubling and indicates that there is still work to be done. It's important to face this problem head-on and make sure everyone in Hickory feels welcome and treated fairly, no matter where they come from.
Also read: Best Things To Do in Waves NC
4. Low-Key Nightlife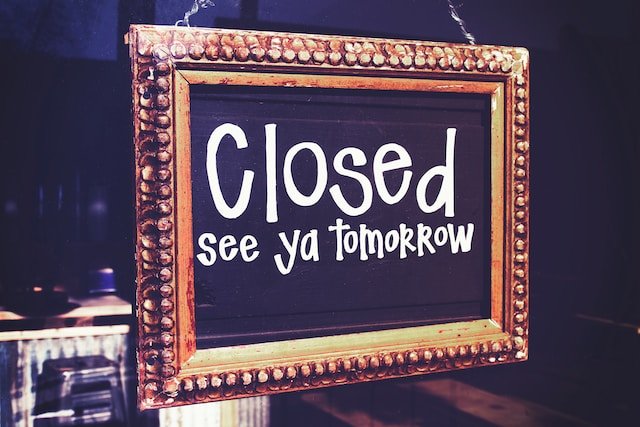 The city's peace and tranquility are unquestionably a benefit, but it's crucial to be aware that it may not have as active nightlife and entertainment choices as larger cities. Hickory indeed lacks the vibrant nightlife that partygoers may be accustomed to. However, to claim there is no nightlife at all would be inaccurate as Hickory does have a few nightlife options to offer. There are still ways to spend evenings out in a quieter, more private setting.
However, those looking for a well-rounded lifestyle that values tranquility and relaxation may find Hickory's subdued nightlife to be an advantage.
5. Hurricane Vulnerability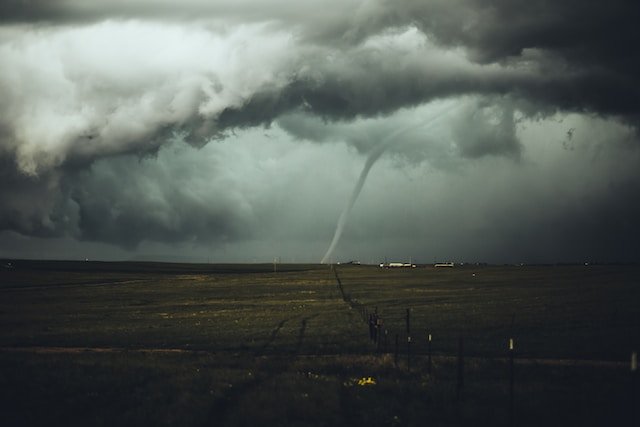 Despite falling within a low-risk zone, Hickory remains vulnerable to the influence of hurricanes. Over time, the city has encountered a total of 40 hurricanes, and current reports underscore the looming potential for flooding and thunderstorms.
This vulnerability to hurricane-related effects is mainly attributed to its geographical positioning, terrain characteristics, and its proximity to larger bodies of water. Consequently, Hickory is susceptible to encountering heavy rainfall, strong winds, and the potential for flooding, even when the probability of the hurricane's direct impact remains distant.
Also read: Best Things to Do in Graham NC
Final Words: Pros And Cons Of Living In Hickory NC
Deciding to reside in Hickory, NC, relies on your preferred lifestyle. The town has a suburban vibe that appeals especially to families looking for spacious living in heavily crowded metropolitan areas. The city's serene natural surroundings, a strong sense of community, and affordable cost of living are what makes it so alluring. Additionally, the abundance of outdoor leisure opportunities and the thriving arts and cultural scene add to the city's appeal.
Nevertheless, before committing to permanently move here, it's crucial to acknowledge the potential cons associated. A leisurely pace of life and limited educational opportunities might not align with everyone's preferences. The climate, generally pleasant, does occasionally go extreme, which is also a factor worth considering.
Ultimately, the decision to live in Hickory reflects your priorities and lifestyle preferences. Thus, thorough research and in-person exploration of the place along with careful consideration of pros and cons is necessary to make an informed decision.
Whether Hickory turns into a tranquil refuge or has its share of challenges, it undeniably delivers a one-of-a-kind combination of Southern comfort and natural beauty. This stands as a gratifying opportunity for those who are willing to wholeheartedly embrace the town's distinct character.