Dubai, the dazzling city in the United Arab Emirates, offers a myriad of extraordinary experiences that will leave you with memories to cherish forever. From towering skyscrapers to pristine beaches, from thrilling adventures to luxurious indulgences, Dubai has something to captivate every traveler's heart. Whether you're seeking adrenaline-pumping activities, world-class shopping, or immersing yourself in the rich cultural heritage, Dubai has it all.
To ensure you make the most of your visit, we have compiled a list of the ten best things to do in Dubai for a truly memorable experience. Discover the wonders of IMG Worlds of Adventure, be amazed by the grace of dolphins at the Dubai Dolphinarium, or venture into the golden desert for an unforgettable safari. Ascend to the top of the Burj Khalifa, explore the Dubai Museum, or immerse yourself in the vibrant ambiance of Dubai Marina. These are just a few of the incredible experiences that await you in this enchanting city. So, pack your bags, book your tickets, and get ready for an unforgettable journey in the captivating city of Dubai.
Also read: Is Breeze Airways Safe for Your Next Adventure 
Visit IMG Worlds of Adventure
Unleash your inner child at IMG Worlds of Adventure, the world's largest indoor theme park. Brace yourself for thrilling rides, captivating live shows, and encounters with your favorite superheroes and cartoon characters. Book IMG Worlds of Adventure tickets online in advance to skip the queues and make the most of your visit to this ultimate entertainment destination.
Also read: The Trusted Traveller Simple Stress Free Travel Planning
Watch Dolphin Show at Dubai Dolphinarium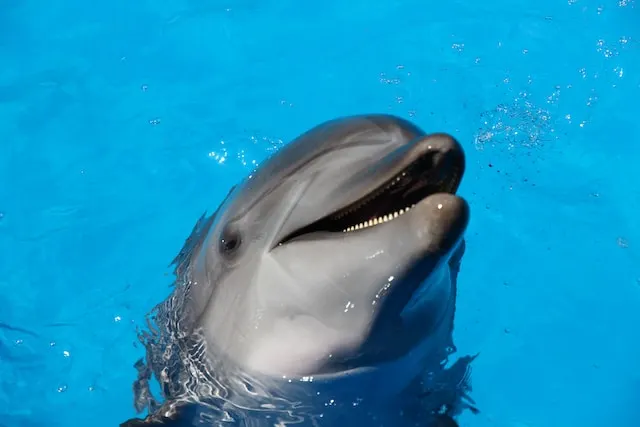 Immerse yourself in the captivating world of dolphins at the Dolphin Show Dubai. Witness the extraordinary agility and intelligence of these magnificent creatures as they perform mesmerizing acrobatics and interact with their trainers. Book your tickets for this awe-inspiring show, held at the Dubai Dolphinarium, and prepare to be amazed by the grace and beauty of these friendly marine mammals
Also read: How to Book Affordable Flights Without Sacrificing Comfort or Quality?
Experience Desert Safari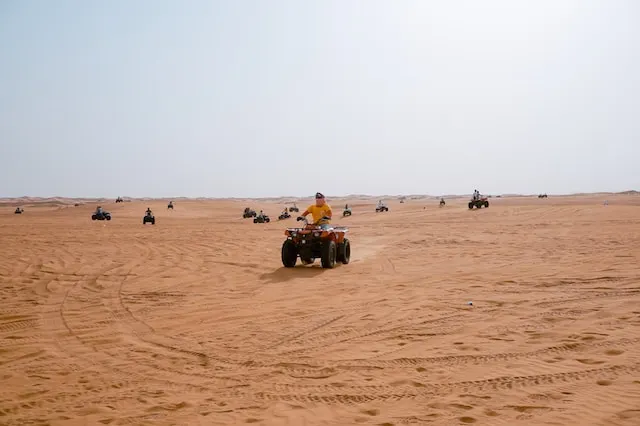 Embark on an exhilarating desert safari and experience the golden sand dunes of Dubai. Engage in activities like dune bashing, sandboarding, camel riding, and quad biking. Purchase your desert safari tickets  in advance to secure your spot and ensure a thrilling adventure in the desert. After the adrenaline rush, unwind at a desert camp where you can savor a sumptuous BBQ dinner and witness mesmerizing cultural performances under the starry night sky.
Also read: 5 Saving Tips to Save Big on Your Travel Bookings
Visit Dubai Frame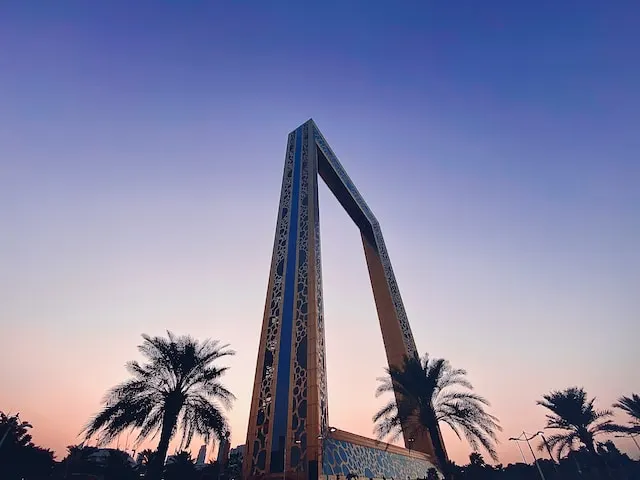 Located in Zabeel Park, the Dubai Frame is an architectural masterpiece that provides a unique perspective of the city's past and present. Ascend to the top for stunning views of Old and New Dubai, and walk on the glass floor to experience the feeling of walking in the sky. Purchase your Dubai Frame tickets  in advance to secure your spot and avoid any waiting time, ensuring a seamless and memorable experience.
Also read: Get Free International Calling and Travel Without Breaking the Bank
Admire Dubai Miracle Garden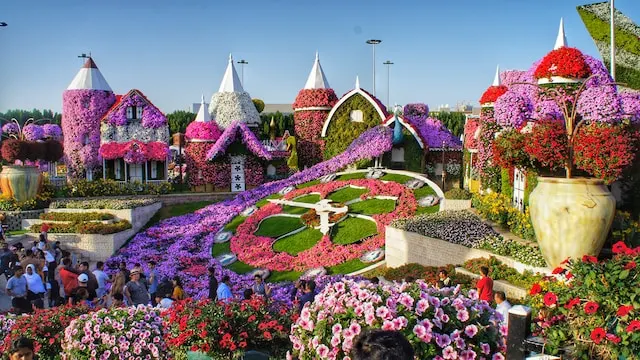 Step into a world of floral wonder at Dubai Miracle Garden, the world's largest natural flower garden. Admire over 50 million flowers arranged in breathtaking designs, including whimsical structures, heart-shaped pathways, and floral displays of famous landmarks. Book your Dubai Miracle Garden tickets in advance to avoid any disappointment and ensure a seamless visit.
Also read: Things to Consider When Traveling On Vacation with a Large Family
Visit Burj Khalifa
No visit to Dubai is complete without marveling at the iconic Burj Khalifa, the world's tallest building. Ascend to the observation deck on the 148th floor and be mesmerized by the breathtaking panoramic views of the city below. From the vast desert to the glistening coastline, the view is truly awe-inspiring. Make sure to book your Burj Khalifa tickets in advance to secure your spot and witness this architectural marvel firsthand. Prepare to be captivated by the beauty and grandeur of the Burj Khalifa.
Also read: Questions to Ask While Booking a Hotel on an Online Site
Immerse at Dubai Aquarium and Underwater Zoo
Immerse yourself in the mesmerizing underwater world at the Dubai Aquarium and Underwater Zoo. Walk through the tunnel surrounded by thousands of aquatic creatures or take a thrilling cage snorkeling or shark dive experience. Witness the incredible marine life up close and create unforgettable memories. Don't forget to secure your Dubai Aquarium and Underwater Zoo tickets for a truly immersive experience that will leave you in awe of the wonders of the ocean.
Also read: 7 FACTORS TO CONSIDER WHEN BOOKING A VACATION RENTAL
Discover Dubai Museum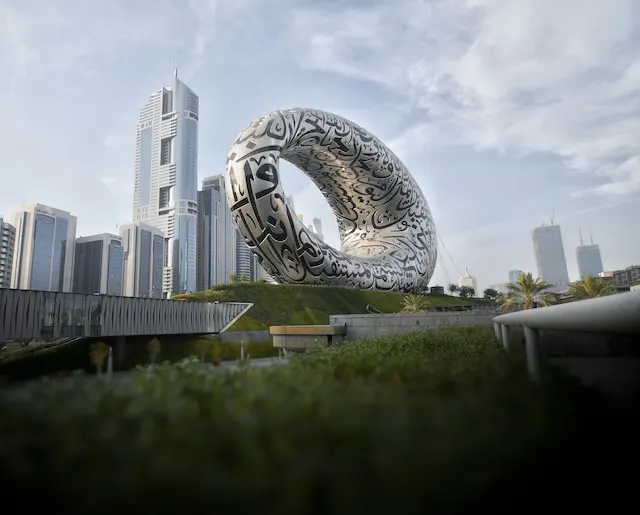 Dive into Dubai's rich history and heritage at the Dubai Museum, located within the historic Al Fahidi Fort. Explore the exhibits showcasing the city's transformation from a humble fishing village to a global metropolis. Dubai Museum tickets are easily available at the entrance, allowing you to delve into Dubai's fascinating past.
Experience Performances at Dubai Opera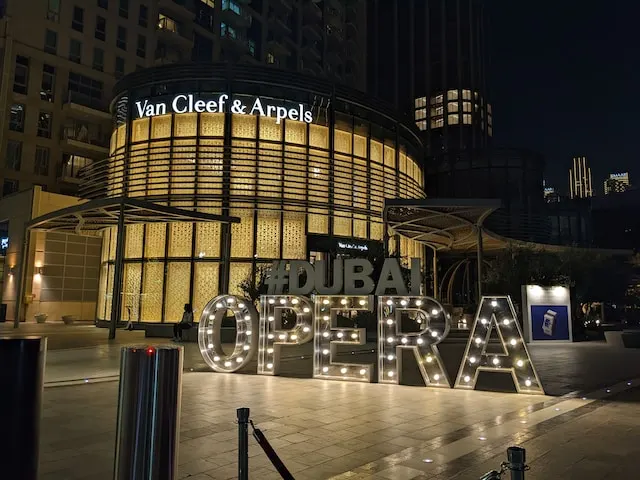 Experience world-class performances at Dubai Opera, a cultural landmark in the heart of Dubai. From breathtaking operas to captivating ballets and concerts, Dubai Opera offers a diverse range of events throughout the year. Immerse yourself in the grandeur of this architectural marvel and witness outstanding performances by renowned artists from around the world. To secure your seat and ensure you don't miss out on this unforgettable experience, be sure to book your Dubai Opera tickets in advance. Prepare to be mesmerized by the extraordinary talent and the magical ambiance of Dubai Opera.
Also read: The Magic of Morocco: Unveiling the Intrigue That Inspires Travelers
Enjoy at Aquaventure Waterpark
Beat the heat and experience exhilarating water adventures at Aquaventure Waterpark. Located at Atlantis, The Palm on the Palm Jumeirah, this waterpark offers thrilling slides, lazy rivers, and an underwater world of marine life. Book your Aquaventure Waterpark tickets to enjoy a day of adrenaline-pumping water slides, encounter sharks and rays, and relax on the pristine private beach.
Dubai is a city that constantly pushes the boundaries of innovation and offers unparalleled experiences for visitors. Whether you're seeking adventure, relaxation, or cultural immersion, Dubai has it all. So, get ready to embark on an unforgettable journey and create lifelong memories in this dazzling metropolis. Don't forget to secure your tickets in advance to make the most of your time in Dubai With its endless opportunities for adventure, luxury, and cultural exploration, Dubai is a destination that promises an unforgettable experience. From the iconic Burj Khalifa to the thrilling desert safaris, the city offers a blend of traditional charm and modern marvels. So pack your bags, grab your tickets, and get ready to create lasting memories in the dazzling city of Dubai.