If you're planning a trip to Singapore and seeking a day filled with excitement and fun, you've come to the right place. Singapore, a vibrant city-state, offers a diverse range of attractions and activities suitable for all ages and interests. From thrilling theme parks to breathtaking gardens and iconic landmarks, there's something for everyone to enjoy. Whether you're seeking adrenaline-pumping adventures, serene natural beauty, or cultural exploration, Singapore has it all. Discover the thrilling rides of theme parks, immerse yourself in the beauty of the gardens, and marvel at the iconic landmarks that define the city's skyline. Get ready for an unforgettable day of exploration and fun in Singapore.
1. Universal Studios Singapore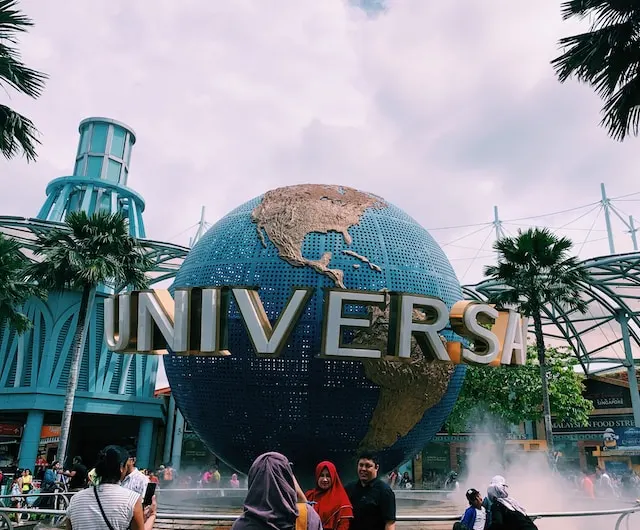 Kick off your day with an adventure at Universal Studios Singapore. Located on Sentosa Island, this world-class theme park promises a day full of thrills and excitement. From heart-pounding rides to immersive shows, Universal Studios Singapore offers a unique entertainment experience. Book your tickets in advance to skip the queues and make the most of your visit. Don't miss popular attractions like the Transformers Ride and the Battlestar Galactica roller coasters for an adrenaline rush like no other.
2. Snow City Singapore
Escape the tropical heat and dive into a winter wonderland at Snow City Singapore. Experience the magic of snow in the heart of the city. Whether you're a beginner or an experienced snow enthusiast, Snow City offers a range of activities for all ages. Book Snow City Singapore tickets & enjoy snowboarding, snow tubing, or simply build a snowman with your family and friends.
3. Skyline Luge Sentosa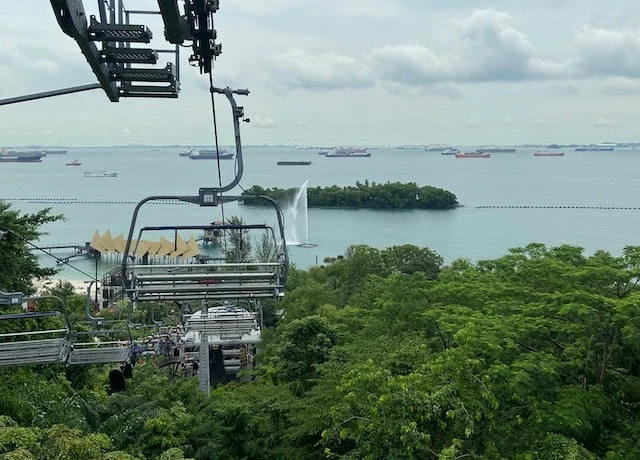 For a unique and thrilling experience, head to Skyline Luge Sentosa. Combining the thrill of go-karting and tobogganing, this gravity-fueled ride is sure to get your adrenaline pumping. Book Skyline Luge Sentosa tickets and enjoy breathtaking views of Sentosa Island as you navigate through the specially designed tracks. Whether you're a beginner or an experienced rider, the Skyline Luge offers fun and excitement for all. 
4. Gardens by the Bay
Immerse yourself in the beauty of nature at Gardens by the Bay, a horticultural wonderland in the heart of Singapore. Explore the iconic Supertree Grove, where towering tree-like structures light up the night sky with a spectacular light and sound show. Wander through the themed gardens, such as the Flower Dome and the Cloud Forest, and discover a diverse collection of flora from around the world. Book your tickets to the OCBC Skyway for a breathtaking aerial view of the gardens and the cityscape.
5. Sentosa Island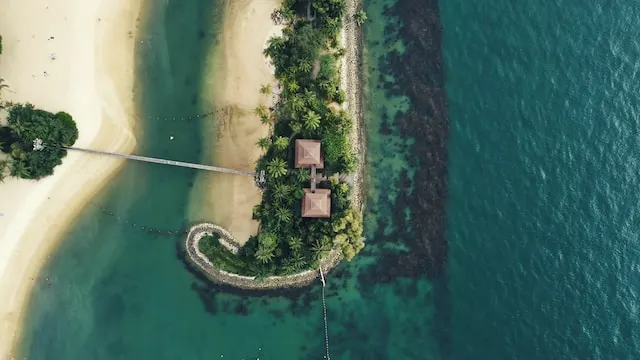 Escape to Sentosa Island, a paradise of sun, sand, and endless entertainment. Relax on pristine beaches, indulge in water sports, or explore the attractions scattered throughout the island. Visit the S.E.A. Aquarium, home to a mesmerizing array of marine life, or immerse yourself in the interactive exhibits of Madame Tussauds Singapore. For panoramic views of the island, hop on the Sentosa Cable Car and enjoy a scenic ride. Book your tickets in advance to make the most of your time on this idyllic island getaway.
6. Marina Bay Sands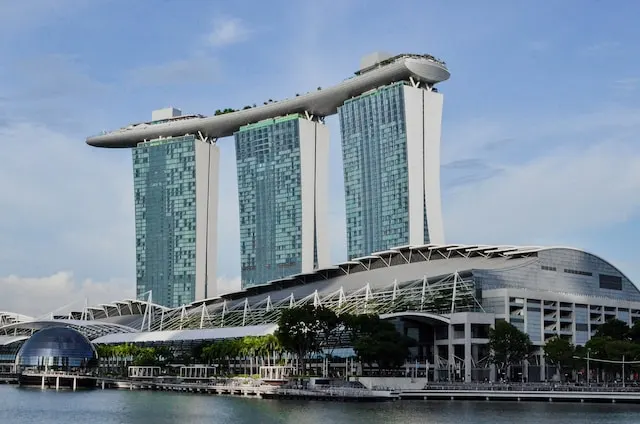 Experience the epitome of luxury and elegance at Marina Bay Sands, an iconic integrated resort that has become a symbol of Singapore's modernity. Take in breathtaking views of the city from the observation deck or enjoy a swim in the world's largest rooftop infinity pool. Indulge in retail therapy at The Shoppes, home to high-end boutiques and designer labels. Book your tickets for a captivating theatrical performance at the Sands Theatre or try your luck at the glamorous Marina Bay Sands Casino.
7. Singapore Zoo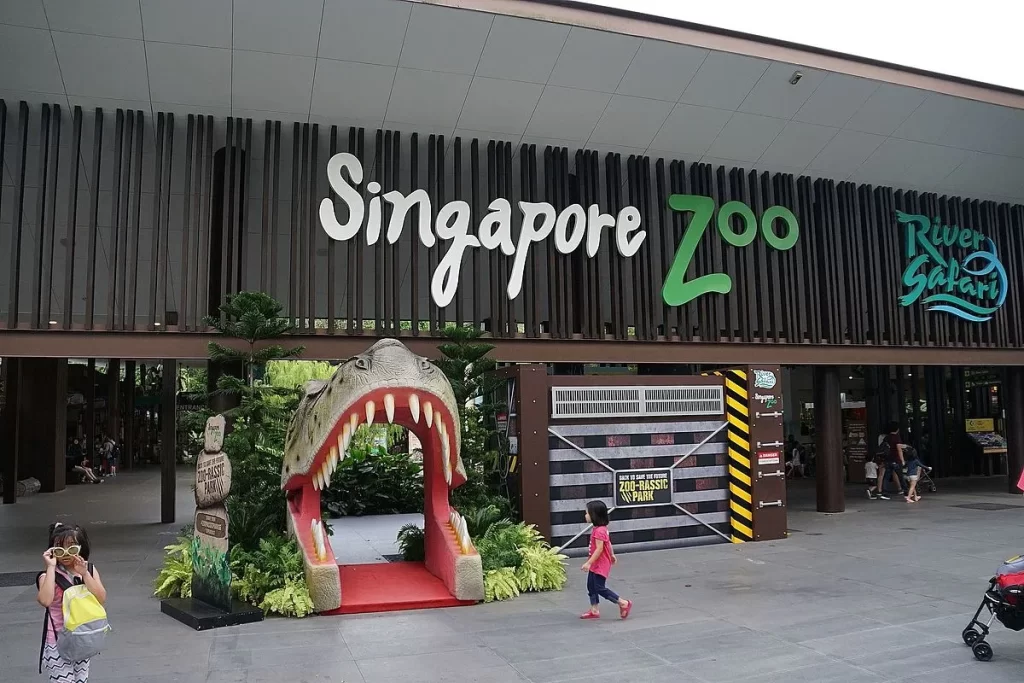 Embark on a wildlife adventure at the Singapore Zoo, one of the world's best rainforest zoos. Get up close and personal with a diverse range of animals and learn about their habitats and conservation efforts. From orangutans swinging through the trees to majestic lions and playful elephants, the Singapore Zoo offers an immersive experience for animal lovers of all ages. Book your tickets in advance for unique experiences like breakfast with orangutans or a guided tram ride.
8. Chinatown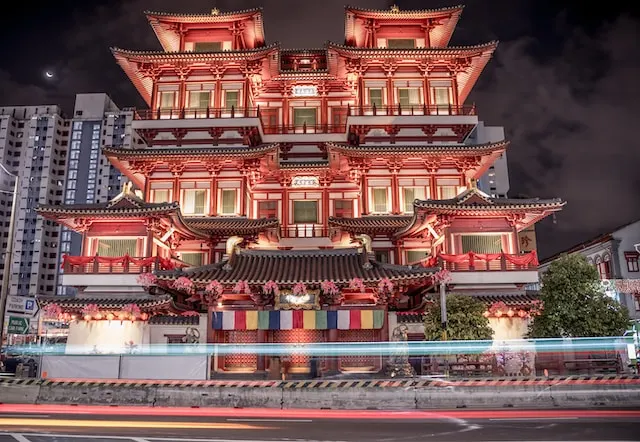 Explore the rich cultural heritage of Singapore by visiting Chinatown, a vibrant district brimming with history and charm. Stroll along the bustling streets, adorned with colorful shophouses and traditional market stalls. Discover hidden temples, sample delicious street food, and browse through an array of souvenir shops. Don't forget to visit the Buddha Tooth Relic Temple and Museum, a stunning architectural masterpiece. Immerse yourself in the festive atmosphere during Chinese New Year and witness vibrant lion dance performances.
9. Singapore Flyer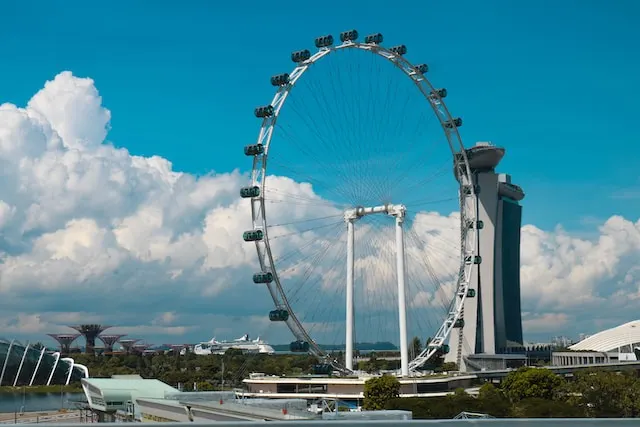 Take a ride on the Singapore Flyer, one of the world's tallest observation wheels, for a breathtaking view of the city's skyline. Enjoy a 360-degree panoramic vista as you slowly ascend to the top in the spacious air-conditioned capsules. Book your tickets for a romantic champagne flight or indulge in a delectable dining experience aboard the Flyer. Capture stunning photos and create memories that will last a lifetime.
10. Merlion Park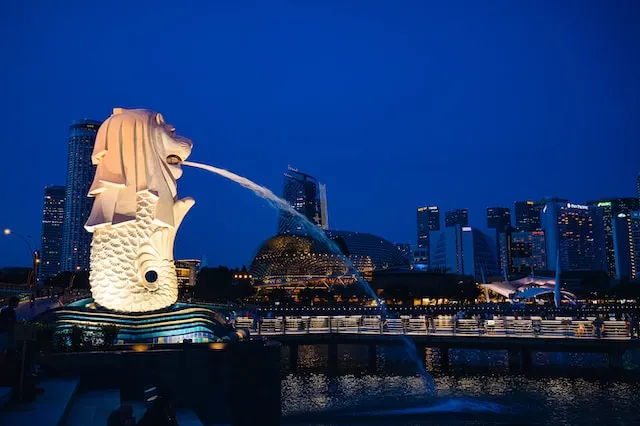 No visit to Singapore would be complete without a visit to Merlion Park, home to Singapore's iconic mythical creature. Marvel at the majestic Merlion statue, a half-lion and half-fish figure that symbolizes the city's origins as a fishing village. Capture panoramic views of the Marina Bay waterfront and enjoy the serene ambiance of the park. Book your tickets for a river cruise to see the Merlion from a different perspective.