Morocco – a land of mystery, magic, and intrigue – has been inspiring travelers for centuries. From the bustling markets of Marrakech to the endless desert sands of Erg Chebbi, this North African gem offers a wealth of experiences that are sure to captivate your senses and leave you wanting more. Whether you're in search of adventure, culture, or simply a change of scenery, Morocco has something for everyone. So come along on this journey with us as we unveil "The Magic of Morocco," which makes it one of the most enchanting destinations in the world!
Introduction to Morocco: Unveiling the Magic
Morocco is a country of contrasts. From the snow-capped Atlas Mountains to the Sahara Desert, the country offers a variety of landscapes and experiences. The bustling city of Marrakech is full of markets, mosques, and gardens, while the coastal town of Essaouira is known for its windy beaches and laid-back atmosphere.
Morocco is also home to a diverse population. The majority of people are Berbers, an ethnic group indigenous to North Africa. Arabs make up a significant minority, along with smaller groups of Europeans, Jews, and sub-Saharan Africans. This diversity is reflected in the country's architecture, cuisine, and traditions.
Exploring the Ancient Souks and Markets of Morocco
Morocco is a land rich in history and culture, and its ancient markets and souks are a reflection of this. When it comes to staying, ask yourself "How many days in Marrakech?" just to see your tour options. Visitors to Morocco can explore the country's vibrant past by visiting these traditional markets, where they can find everything from spices and handmade goods to Moroccan art and souvenirs.
The souks of Morocco are a labyrinth of narrow streets and alleyways, lined with stalls selling an array of goods. The most famous souk in Morocco is the Souk el-Khemis, located in the ancient city of Fez. This enormous market is divided into sections, each specializing in different wares, from spices and herbs to handcrafted leather goods.
Experiencing the Local Cuisine
There's something magical about Morocco. Perhaps it's the suspense of not knowing what lies behind the door of a riad, or maybe it's the colors and sounds of the Souks. Or, it could be experiencing the local cuisine.
Moroccan food is a unique blend of Berber, Arab, Moorish, Mediterranean, and African influences. The country is known for its spices, including cumin, ginger, cinnamon, saffron, and paprika. These spices are used to flavor tagines (stews), couscous dishes, and pastillas (phyllo dough pies).
The best way to experience Moroccan cuisine is to eat like a local. Dine in a homey restaurant called a maison d'hote where you can get an authentic taste of traditional dishes like lamb tagine with prunes or chicken couscous with vegetables. For a quick bite on the go, try one of the many street vendors selling kebabs and falafel sandwiches. And don't forget to wash it all down with some mint tea!
Enjoying the Beautiful Beaches of Morocco
There are few experiences more relaxing and refreshing than spending a day at the beach. And when the beaches are as beautiful as they are in Morocco, it's hard not to spend every day lounging by the water. From the bright blue waters of the Atlantic to the calm Mediterranean, there's a beach for everyone in Morocco.
Whether you're looking for a place to soak up some sun or enjoy some water sports, you'll find plenty of options along Morocco's coastline. Popular beaches like Agadir and Essaouira offer all the amenities you need for a perfect day by the water, including restaurants, showers, and plenty of umbrellas and sun loungers.
Admiring the Rich History and Culture
Morocco is a country with a rich history and culture that has been influencing travelers for centuries. From the ancient city of Marrakech to the coastal town of Essaouira, there are countless reasons to explore this North African country. Whether you're interested in learning about Morocco's Berber heritage, admiring its stunning architecture or simply sampling the delicious food, there's something for everyone in this fascinating destination. With its mix of Arab, French, and Spanish influences, Morocco is a truly unique place to visit.
If you're looking to discover the magic of Morocco for yourself, why not start planning your trip today? You could begin by exploring some of the top things to see and do in Marrakech or checking out our guide to the best places to stay in Essaouira.
Also Read: Everything You Need to Know About Matoaka Beach Cabins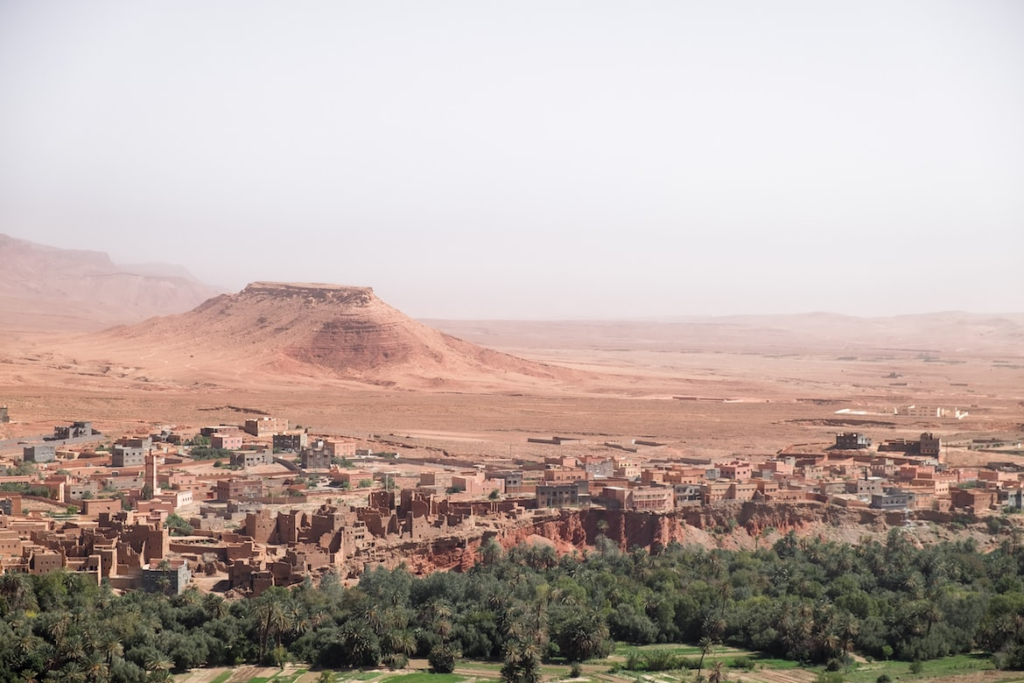 Taking in the Natural Wonders of Morocco
Morocco is a land of natural beauty and wonders, with towering mountains, sweeping desert landscapes, and a pristine coastline. Travelers can explore the country's diverse terrain by hiking in the Atlas Mountains, camel trekking through the Sahara Desert, or surfing off the coast of Agadir. 
In addition to its stunning scenery, Morocco is also home to a rich culture and history. Visitors can learn about the nation's heritage by exploring its ancient cities, visiting traditional markets, and witnessing local customs firsthand. By uncovering the magic of Morocco, travelers can gain a deeper understanding of this fascinating country and its people.
Morocco is a land of mystery and intrigue, a place where the past and present come together to create an unforgettable experience. From the bustling markets of Marrakesh to the quiet streets of Essaouira, there is something for everyone in this North African country. Whether you're looking for adventure or simply want to relax and soak up the local culture, Morocco is sure to exceed your expectations. So what are you waiting for? Start planning your journey today!