Thackerville, a pleasing town in Oklahoma, is situated near the Oklahoma-Texas border and boasts an abundance of picturesque natural beauty.  The town is embraced by a serene countryside, graced with the presence of lakes, rivers, and forests, forming a pleasant environment that invites admiration and appreciation. Thackerville's notable characteristics encompass a rich cultural heritage rooted in Native American influences, breathtaking scenery, and a cherished cowboy tradition. The town provides a captivating blend of charming small-town atmosphere and thrilling entertainment. Additionally, it presents a wide array of outdoor activities such as hiking, boating, fishing, and picnicking.
Consequently, Thackerville can be described as a culinary haven, where exceptional food is a part of daily life. To enhance your dining experience, here is a compilation of some of the top-notch restaurants in Thackerville that are sure to delight your taste buds.
1. Kirby's Steakhouse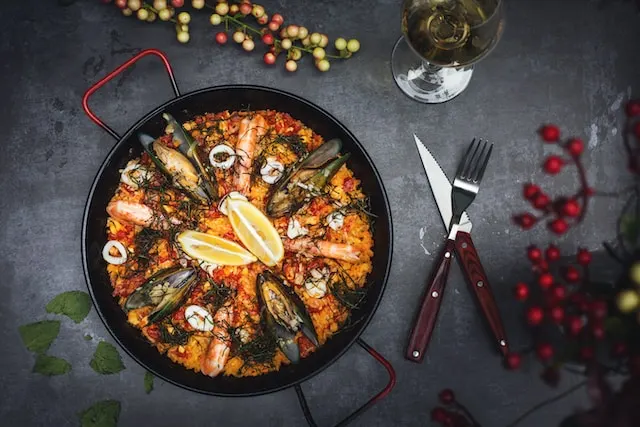 For a truly exceptional dining experience, Kirby's Steakhouse is the place to be. It allows you to immerse yourself in a sophisticated atmosphere that perfectly combines modern elements with captivating charm. Further, the exquisite menu offered here showcases an impressive variety of steaks and seafood which are complemented by an extensive selection of wines and spirits.
If you're planning a larger gathering, don't hesitate to inquire about the private dining options available at the restaurant to create an intimate space for your event.
Also read: Things to Do in McAlester Ok
To embark on a culinary journey at Kirby indulge in the exquisite Baked Herb Boursin Cheese, try Kirby's statement dishes bursting with heavenly flavors. Delight in the decadent combination of succulent lobster and tantalizing seasonings in the form of lobster cargot. For those seeking a satisfying choice, relish the expertly grilled Grilled Lamb Chops, a hearty option that will leave you fully satisfied. Need an unusual twist? Try the crunchy and flavorful Potato Chip Crusted Calamari, a traditional fave. Also, Fried Mushrooms give an enticing experience for mushroom aficionados. Every bite from this superb menu will take you to a realm of culinary delight and contentment. The menu features a delightful range of appetizers and main courses, ensuring a memorable dining experience filled with flavors and culinary craftsmanship.
2. Gran Via Buffet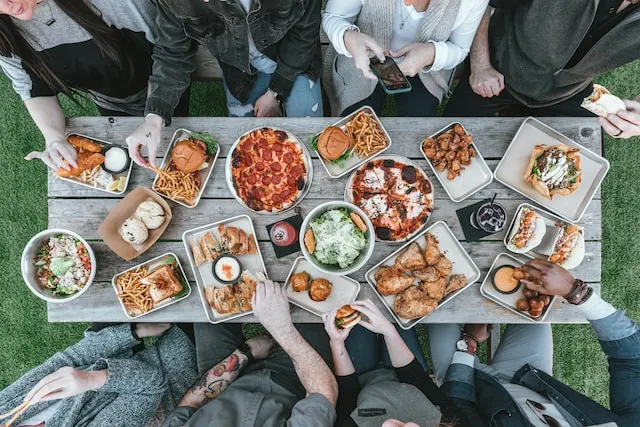 This restaurant lies within WinStar World Casino and Resort in Thackerville.
Crafted with inclusivity in mind, the Gran Via Buffet caters to a diverse range of dietary preferences, ensuring that both vegetarians and individuals with specific dietary restrictions have ample options to choose from. Additionally, there are multiple cuisines served here, including American, Mexican, Italian, Asian, and more.
Also read: Things to Do in Claremore Ok
Thus, the restaurant offers an extensive variety of delectable dishes, ensuring that even the most selective diners will find something to delight in. Grilled meats, pasta, and seafood are must try here.
So, whether you're craving lunch, dinner, dessert, or a Sunday brunch, Gran Via Buffet caters to all tastes, making it a perfect dining destination for everyone.
3. Terrace View Cafe
This is an additional dining choice located within WinStar World Casino and Resort.
Terrace View Cafe provides a welcoming atmosphere and a relaxed vibe, creating a warm and cozy setting for diners to enjoy their meals. Additionally, guests have the option to choose between indoor or outdoor seating arrangements, adding to the flexibility and comfort of their dining experience.
Terrace View Cafe ensures that guests are well catered to throughout the day by offering a delectable selection of dishes for breakfast, lunch, and dinner. The menu at Terrace View presents a wide array of tempting dishes, ranging from beloved American classics to comforting favorites and enticing international flavors. Apart from this, guests can enjoy a variety of options such as salads, sandwiches, burgers, steaks, seafood, and more.
Also read: Things to Do in Shawnee OK
Committed to delivering quality, Terrace View Cafe takes pride in using locally sourced fresh ingredients, prioritizing both freshness and contributing to the local community.
4. Toby Keith's I Love This Bar And Grill
Toby Keith's I Love This Bar And Grill is a beloved spot serving authentic American dishes with a twist. From chicken fried steak to pork chops topped with homemade jalapeño peach jam, Toby Keith's menu offers a wide range of delicious options. 
The venue provides a rustic and enjoyable dining experience which is complimented by occasional live music options. The bar also accommodates special dietary needs by offering vegetarian-friendly and gluten-free food options.
Also read: Things to Do in Tulsa Ok
The restaurant boasts a spacious and well-lit interior adorned with murals, complemented by neon signs, and a lovely patio area.
5. IHOP Express
IHOP is a renowned restaurant chain that specializes in serving a diverse range of pancakes and other classic American breakfast and diner dishes.
IHOP's menu offers a convenient option for individuals seeking a quick and satisfying meal, making it particularly well-suited for busy individuals.
No matter your preference, whether it's a light breakfast, a fulfilling lunch, a mouthwatering dinner, or a delightful brunch, IHOP's menu is designed to cater to every appetite and at any time of the day.
IHOP offers enticing specials like Buttermilk Crispy Chicken and IHOP burgers. Additionally, the restaurant is renowned for its tempting assortment of breakfast choices such as omelettes, waffles, French toast, and their signature fluffy pancakes. For those seeking savory options to kickstart their dinner, exploring the appetizers here is a great choice.
Also read: Things to Do in Muskogee OK
6. Taco Casa
Craving Classic Mexican eats? Taco Casa is the place to be at. The restaurant is synonymous with vibrant flavors and delicious fare. It presents a diverse menu that caters to a wide range of preferences. Also, providing an ideal setting to indulge in a delightful dining experience where you can relish flavors to fulfill your every desire.
Here, you'll have the pleasure of savoring a wide array of delicious treats, including soft tacos, super nachos, flavorful burritos, tostadas, chiladas, frijoles, guacamole, and mouthwatering burgers.
Let's not overlook the exotic variety of unique beverages available at Taco Casa!
7. Matadors Pizzeria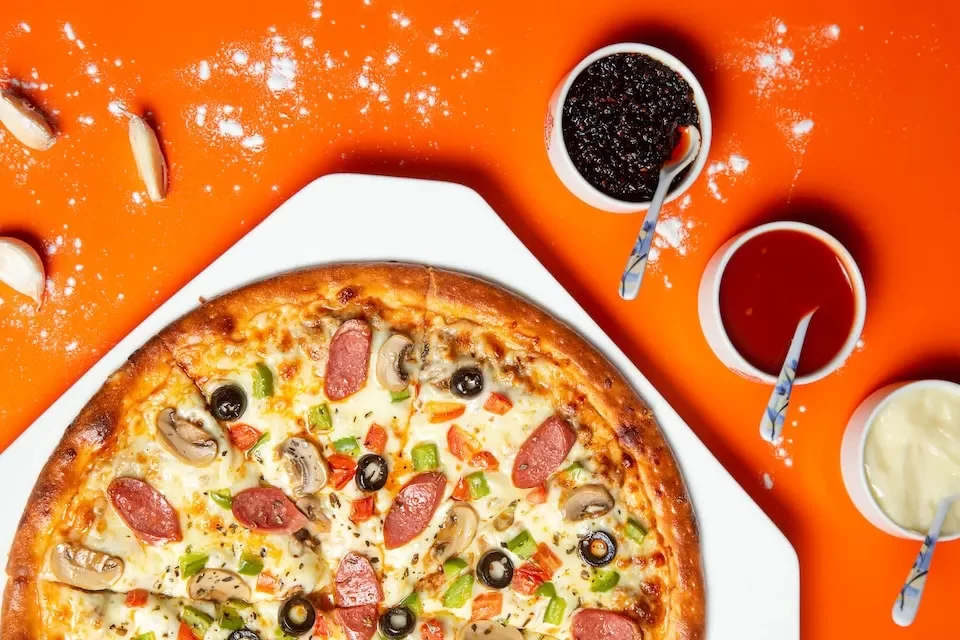 If you want to try all pizzazz, Matadors Pizzeria is a place to be at. Exploded with flavors, Matadors Pizzeria serves authentic New York style handmade pizza. What's fascinating to know is that Matadors doesn't require reservations other than the one you make for your stomach to hold the delicious pizza. Indulge in a slice of pure satisfaction at this pizzeria with the Matador's special Combo.
Also read: Things to Do in Yukon OK 
You can expect a blast of flavors as this delicious treat combines premium ingredients like gammon, black olives, freshly grated mozzarella, marinated artichokes and sautéed button mushrooms to create a flavorful combination that will have your taste buds hankering for more.
8. Sonic Drive-in
This is a fast food hub with a vintage vibe. Visiting here will offer you an old school feel. The specialities of Sonic include burgers, hotdogs, sandwiches, shakes, and drinks. Sonic is a popular choice in Thackerville and is known for quick and cordial services. Moreover, the food is equally delicious.
Would you like to accompany your children? Sonic Drive-in has you covered, thank goodness.  It also offers meals for kids. Besides, Sonic's heavenly combinations are worth trying. And you can take pleasure in all of this without spending a lot of money. 
Also read: Things to Do in Norman OK
9. Vino's Italian Kitchen
Vino's Italian Kitchen captures the essence of Italy in Thackerville, offering a delightful blend of comfort and sophistication. This charming eatery stands out with its meticulously prepared Italian dishes, showcasing an exceptional culinary experience.
As you step inside the eatery, a mouthwatering sensation will take over you. Pasta, chicken lasagna, and the timeless combination of spaghetti and meatballs are among the must-try offerings that await you at this culinary destination.
10. The Front Porch Cafe
Indulge in the delights of Southern cuisine at The Front Porch Café, a charming and rustic diner located in Thackerville, Oklahoma. Featuring cozy ambiance, the cafe offers a genuine country-style dining experience that is sure to satisfy your cravings.
Also read: THINGS TO DO IN IDABEL OKLAHOMA
Renowned for its mouthwatering, traditional dishes, The Front Porch Café offers a menu brimming with Southern delicacies. Here, you can relish delights like chicken fried steak, fried catfish, accompanied by classic country fixins' such as potatoes, coleslaw, baked beans, curly fries, hushpuppies, and a variety of other tempting options.
Also read: Best Things To Do In Durant OK
Takeaway
The culinary delights of Thackerville's best restaurant leave an indelible impression on every diner. With their delectable menu, impeccable service, and charming ambiance, they effortlessly make the Thackerville stand out as a culinary gem in OK. There are enough choices here to please even the most sophisticated tastes.
Thus, for anyone seeking an unforgettable culinary adventure, Thackerville remains an important destination.