Are you dreaming of jetting off to Europe and experiencing all the beauty, culture, and history that the continent has to offer? If soIf so, look no further than Copenhagen! The Ultimate Copenhagen Escape awaits you in this magical city bursting with a unique combination of old-world elegance and modern charm. With centuries-old buildings, an idyllic harbor shoreline that stretches for miles along the coastline of Øresund Strait in Denmark's western peninsula, cycling paths throughout parks, and gardens filled with vibrant blooms, there's something for everyone here. Read on to learn about the incredible experiences you can have while visiting Copenhagen – from walking around museums dedicated to art nouveau masterworks by Scandinavian artists like Kai Nielsen or exploring beautiful castles like Amalienborg Palace – this quick guide will take you through everything this great city has to offer.
Explore the unique architecture of the city by taking a canal boat tour
Cruising along a city's canals provides a fascinating insight into its unique architecture, and there's no better way to do this than taking a canal boat tour. As you glide through the water, you'll have the opportunity to see the buildings from a different perspective, observing intricate details and hidden gems that may have been otherwise missed. You'll feel the pulse of the city and gain a deeper appreciation for its history and character. Whether you're a seasoned architecture buff or simply someone who appreciates beauty, this canal boat tour is sure to leave you inspired. Make sure to explore Copenhagen's boutique hotels which provide equally stunning views of the city's architecture. These hotels often offer balconies overlooking the canals, providing a great way to relax and take in the beauty of Copenhagen from a unique angle. 
Visit the colorful historic quarter of Nyhavn
Nyhavn is an absolute must-visit for anyone planning a trip to Copenhagen. This historic quarter is full of charm, character, and some of the most colorful architecture you'll ever see. Walking along the waterfront is an experience in itself, with each colorful house telling a unique story from the past. From the outside, the buildings look straight out of a picture book, but behind the facades lie some of the city's most popular cafes, bars, and restaurants. Whether you're exploring the area during the day or at night, the atmosphere is electric and the energy is contagious. Nyhavn truly encapsulates everything that makes Copenhagen such a special city, and is sure to leave visitors with some unforgettable memories.
Stroll around the old fortifications and cobblestone streets of Christianshavn
Christianshavn is a charming and historic neighborhood in the heart of Copenhagen, Denmark that is definitely worth a visit. Take a leisurely stroll around the old fortifications and cobblestone streets, and soak up the rich history of the area. The picturesque scenery is just one of the many highlights of Christianshavn, with its colorful, quaint houses and quaint canals. Along the way, stop by the impressive Christiania ramparts, one of the well-preserved structures that once served as military fortifications. And, don't forget to explore the many restaurants and cafes dotted throughout the neighborhood, serving up some of the best cuisine in the city. This is a part of Copenhagen that is sure to enchant and delight anyone who takes the time to explore it.
Also Read : Planning a Mountaineering Trip? Consider Having These 6 Things
Get a bird's eye view from atop one of Copenhagen's iconic towers
Copenhagen is a city that boasts some truly breathtaking views, and there is no better way to experience its beauty than by scaling one of its many iconic towers. From the top of these towering structures, visitors can gain a unique bird's eye view of the city, taking in the vibrant colors of its buildings and the winding canals that weave their way through its heart. One such tower is the Rundetårn, or Round Tower, which offers spectacular views of Copenhagen's skyline as well as a chance to explore the tower's fascinating history. Whether you are a first-time visitor or a seasoned traveler, this tower is sure to be a highlight of any trip to Copenhagen.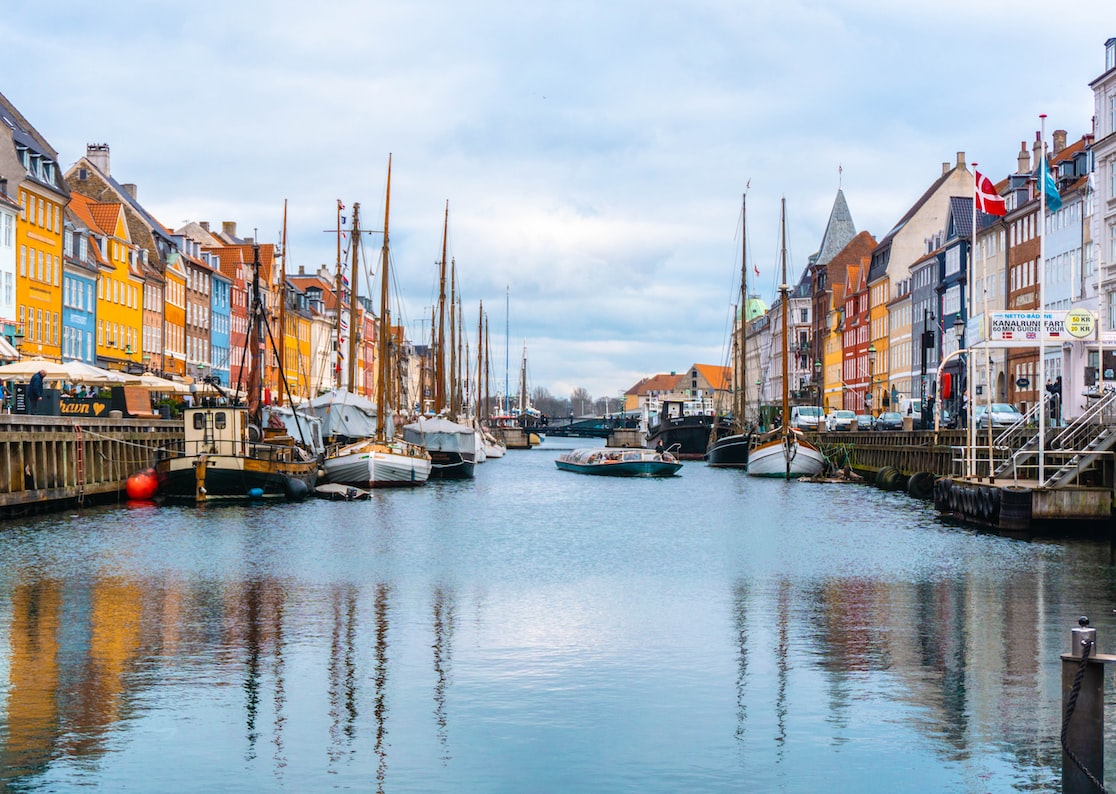 Visiting Copenhagen is an unforgettable experience! Not only will visitors find a fascinating mix of history and modernity in the charming Danish capital, but they will also find many culinary and architectural wonders. From the canals taking them through some of the city's oldest quarters to hunting down famous Michelin-starred restaurants, Copenhagen promises an adventure that should not be missed. Popular landmarks like Nyhavn or Christianshavn always draw crowds with their colorful houses and old fortifications, or amazed eyes when witnessing the view from one of its iconic towers. Last but not least, no trip to Denmark would be complete without trying some traditional treats such as smørrebrød, œbleskiver or æbleskiver – all of which can be found in cozy local cafes across town. Let Copenhagen surprise you and find out why this captivating city is a must-see destination during your trip to Europe!